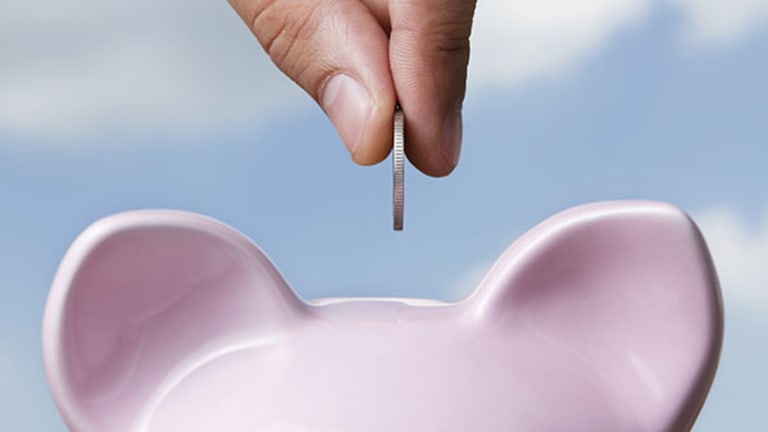 OneSavings Bank Shrugs Off Brexit Worries
London listed challenger reports strong earnings and loan book growth
One of the U.K.'s leading challenger banks, OneSavings Bank (OSVBF) , beat expectations for second quarter earnings in the first half and announced strong growth in its loan book on Wednesday.
The upstart savings bank announced a 36% increase in adjusted profit before tax, to £64.6 million ($85.9 million), which was ahead of the consensus for £60.3 million. This is while its statutory (GAAP) profit before tax rose by more than 100% to £100 million, reflecting gains made on the securitization and sale of a mortgage portfolio.
The net loan book grew by 17% to £5.4 billion, up from £4.6 billion in the same period of 2015, driven by healthy demand for buy-to-let (amateur landlord) and commercial mortgages. The bank also benefited from a last minute rush to buy that was prompted earlier in the year by changes to property taxes for both amateur landlords and everyday buyers.
The group's cost — income ratio rose by 1% to 27% and its underlying return on equity fell by 2% top 29%.
OneSavings Bank shares rose by more than 13% in response to the release, trading as high as 268.0 pence on Wednesday morning, reducing year to date losses for the stock to -25%.
OneSavings stock has fallen persistently throughout 2016. Although in more recent times the Brexit vote has been the main source of downside, previously, the market had been concerned over the likely effect of a government move to reduce tax reliefs to buy-to-let investors.
However, OneSavings reported on Wednesday morning that there has been no adverse impact on its business stemming from the referendum and that most customers have managed to circumvent government tax changes by establishing limited companies and employing so-called tax efficient reinvestment strategies.
The bank's shares trade at 1.6 times net asset value per share and on forward earnings multiple of 6.1 times.
Analysts at Peel Hunt reiterated their add (buy) recommendation in response to the update, saying, "OneSavings benefits from operational efficiency, mitigating profit reductions in the event of a probable contraction in lending during an anticipated economic slowdown."