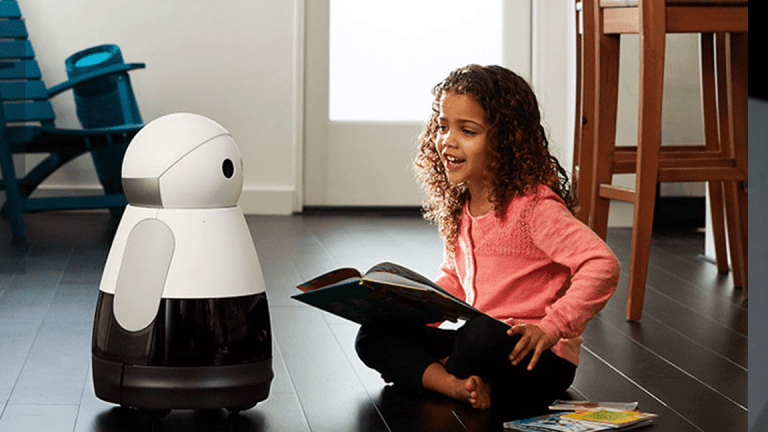 One Chart Will Make You Even More Pumped Up to Buy Tech Stocks
Tech stocks are on a roll with profit margin expansion. How can that not make you excited to stay long the space?
Profit margins on an uptrend, stock price on an uptrend -- rather simple investing concept to grasp. 
Such is one reason (among many) behind the monumental move in tech stocks over the last year. The Nasdaq Composite undefined is hovering around record highs on the back of strong gains in FANG (Facebook (FB) , Apple (AAPL) , Netflix (NFLX) , Alphabet (GOOGL) ) stocks. The heady appreciation in names underlying Jim Cramer's Cloud Kings investing acronym have aided in the bullishness on the Nasdaq. 
Cloud Kings, Defined
Coined by TheStreet's founder Jim Cramer, Cloud Kings are an investing acronym that captures the strongest, most investable companies powering the cloud movement. They include seven companies: Salesforce.com Inc. (CRM) , Workday Inc. (WDAY) , ServiceNow Inc. (NOW) , Splunk Inc. (SPLK) , New Relic Inc. (NEWR) , VMWare Inc. (VMW) , and Adobe Systems Incorporated (ADBE) .
Investors continue to snap up tech, at rich valuations no less, based on a strong uptrend in the sector's profit margins (see chart below). Amid loads of pricing power for things like cloud services to cybersecurity, profit margins are not only up nicely -- but may keep heading higher in quarters to come. The ascent is even more impressive considering the rising amounts tech companies are paying to attract, and keep, top engineering talent. 
Where is peak profit margin in tech? Unclear, but for now it's tech trade on. 
What Jim Cramer Says On Tech
To Cramer, valuations for many tech companies remain attractive. 
Here's what Cramer told Action Alerts PLUS club members on their latest monthly call:
"Some might say with almost a quarter of our portfolio in tech, we are risking too much, especially because a lot of them have some China exposure. But if you were in our office, you would see the torturous nature of all of that. To the last five points, we have said maybe we should sell more Apple, maybe we should sell more Facebook. For the last hundred points, we said we should sell more Apple but these remain among the least expensive stocks in 2019 earnings and geez, the stocks are doing great today."
Watch more on Cramer's call on tech below. 
Here's what Jim Cramer's Action Alerts PLUS research team is telling club members about the markets.