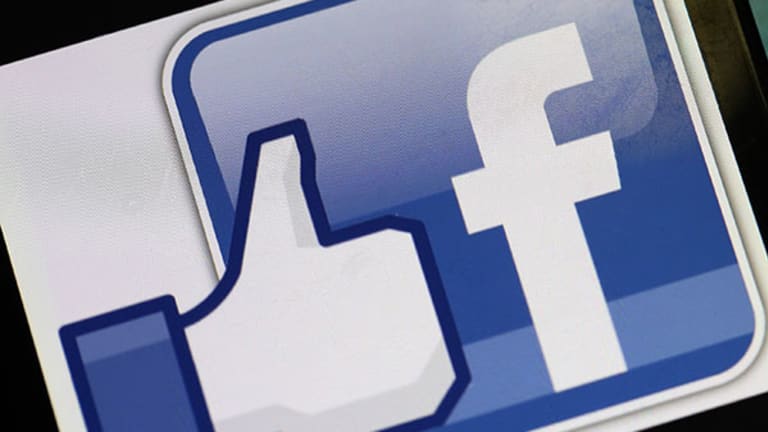 On The Fly: What to watch in Facebook earnings report
Facebook is scheduled to report results of its second fiscal quarter after the market close on July 27, with a conference call scheduled for 5:00 pm ET.
Facebook (FB) - Get Report is scheduled to report results of its second fiscal quarter after the market close on July 27, with a conference call scheduled for 5:00 pm ET. What to watch for:
1. USER GROWTH: Despite being the world's most popular social network, Facebook has shown little indication of plateauing user growth. During the first quarter, monthly active users grew 15% year over year to 1.65B, accelerating past the 14% increase shown in Q4. Watch for how that metric performs as Facebook inches closer to global saturation. The company also took steps in Q1 to boost user engagement, re-ranking its news feed to more prominently display content from friends and family. Though Facebook is unlikely to quantify the effect of the change, look for informal remarks from the company's management.
2. AD REVENUE: Key to Facebook's business is monetizing its many users, and reports continue to suggest it is securing a greater and greater share of ad budgets. During the quarter, the company rolled out new tools to better target app users, measure in-store visits after Facebook ad campaigns, stretch Facebook-powered campaigns to individuals without accounts, improve the already content-rich "Canvas" and "Slideshow" ad products, and expand campaigns on Instagram. The company also began early testing of "Creative Hub," an advertising toolbox and mock-up service. Advertising revenue has historically comprised more than 95% of Facebook's top line and Chief Operating Officer Sheryl Sandberg remarked in late June that, despite experiments with alternate monetization in Messenger and e-commerce, "for the very long run, I really believe that our monetization will be primarily advertising." Watch for acceleration of the metric.
3. PRODUCTS: Beyond its core social network product, Facebook owns the photo and video-centric Instagram, messaging services WhatsApp and Messenger, and virtual reality company Oculus. Though the non-Facebook businesses will not be broken out on the company's earnings filing, look for commentary from executives speaking on the subsequent conference call. Also watch for details on the performance of products in Facebook core, including live streaming, video viewing, and Instant Articles.
4. CHINA: China remains one of the few markets to prohibit Facebook. Speaking at the company's annual stockholder meeting in late June, COO Sheryl Sandberg remarked, "We're learning, we're studying about the Chinese market, and we'll see what happens." Today's conference call could include a brief update on the country and its famously powerful regulatory agencies.
Reporting by John Graff.
Exclusive Look Inside:
You see Jim Cramer on TV. Now, see where he invests his money and why Facebook is a core holding of his multi-million dollar portfolio.
Want to be alerted before Jim Cramer buys or sells FB? Learn more now.

The Fly
is a leading digital publisher of real-time financial news. Our financial market experts understand that news impacting stock prices can originate from anywhere, at any time. The Fly team scours all sources of company news, from mainstream to cutting-edge, then filters out the noise to deliver short-form stories consisting of only market moving content. Follow @theflynews on Twitter. For a free trial, click