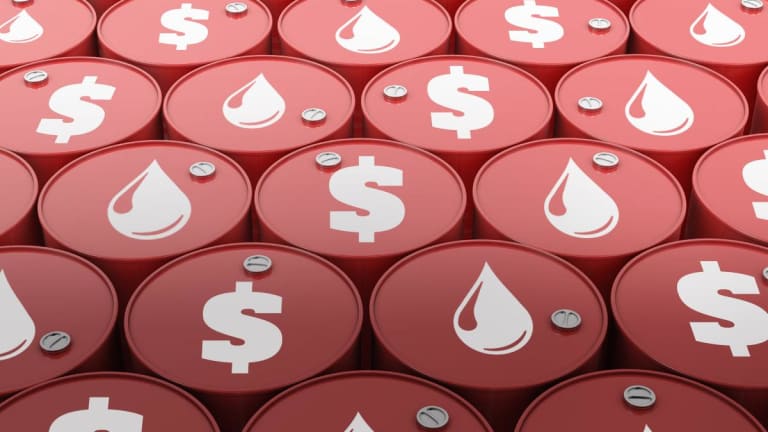 Oil Prices Sink in Lowest Close Since 2016
Oil prices put in their worst weekly performance in nearly three years as a worldwide surplus, fueled by U.S. fracking gains, and slowing demand combined to undercut prices.
A worldwide surplus caused oil prices to post their worst weekly performance in nearly three years.
U.S. West Texas Intermediate crude oil ended Friday down 29 cents at $45.59, the lowest closing price since January 2016. WTI earlier fell to $45.13, its lowest intraday price since mid-July 2017. Brent was down 1.65% to $53.75 a barrel
Both crude oil benchmarks have lost more than a third of their value in their steepest collapse for three years after reaching multi-year highs at the beginning of October.
The United States has become the world's biggest crude producer, due to the success of its shale industry, and the oversupply has driven the sell-off. The U.S. now produces 11.6 million barrels per day of crude, ahead of Saudi Arabia and Russia.
The big oil producers in OPEC have agreed to reduce production to try to push up prices. But those output cuts do not go into effect until next month. New York Fed President John Williams said on Friday that the central bank is open to rethinking rate hikes next year, depending on how the economy looks in 2019. 
On Thursday, JPMorgan cut its outlook for oil, predicting that Brent crude prices will average $73 a barrel in 2019, down from the investment bank's previous forecast of $83.50 a barrel.