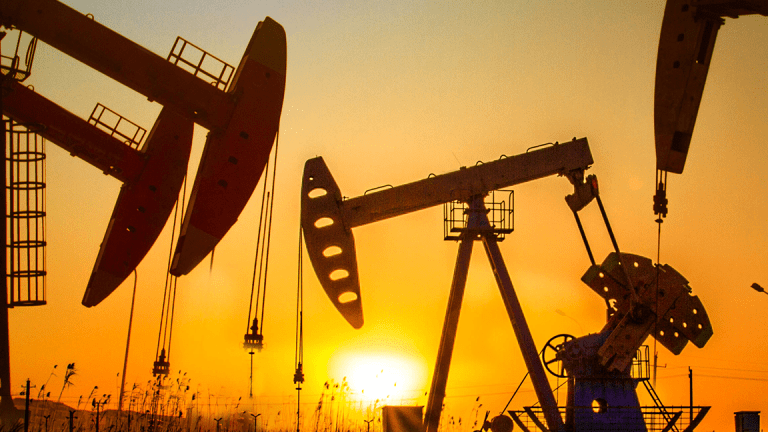 Oil Prices Could Dip to $65 a Barrel When Markets Open Tuesday
The outlook for oil prices is short-term bearish, explains one veteran industry watcher.
The outlook for oil prices is short-term bearish, explains one veteran industry watcher.
The oil rally is likely to fade further.
The price for West Texas Intermediate crude oil could fall to $65 a barrel on Tuesday following a downward trend triggered by news at the end of last week, GasBuddy senior petroleum analyst Dan McTeague told TheStreet.
West Texas Intermediate is a grade of crude oil used as a benchmark in oil pricing. WTI stood at $72.06 a barrel on May 21, but then fell to $67.88 by the end of trading on May 25. McTeague said it was the biggest weekly drop in over a year.
McTeague said the downturn, which saw crude oil falling for three days in a row, stemmed from two actions late last week. First was news that the Organization of Petroleum Exporting Countries (OPEC) nations, including Russia and Saudi Arabia, may be pumping more oil to make up for the collapsing Venezuelan market and the proposed sanctions by the U.S. against Iran. The second is the announcement that the U.S. has more oil inventory than expected. 
Goldman Sachs, on the other hand, remains a bull on the oil market this year and sees the latest dip as temporary. The investment bank's analysts said in a new note that "risks to prices in the second half of 2018-2019 are skewed to further upside" in large part due to growing global demand. 
While the global oil markets have been roiled, that downturn could spell good news for consumers, who will likely get a break at the pump, said McTeague. However, those lower prices won't come until at least later this week, he added.
Gasoline prices have been rising steadily since January 2017, following an OPEC announcement that it would cut oil production. Since President Donald Trump pulled out of the international nuclear deal with Iran earlier in May, formally known as the Joint Comprehensive Plan of Action, gas prices have been rising in reaction. 
According to the U.S. Department of Energy, gas prices have gone from $2.84 per gallon on May 7 to $2.92 per gallon on May 21. Last year at this time, the average price of a gallon of gas was $2.37.