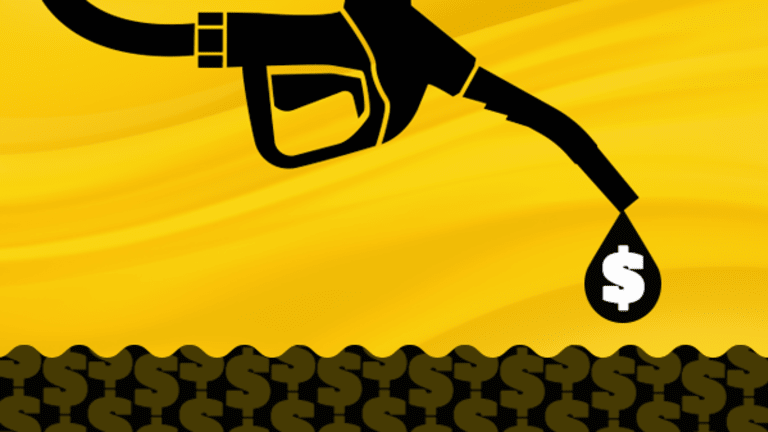 A Crash in Oil Prices Is Unlikely to Last and This Is a Buying Opportunity, Goldman Sachs Bulls Say
Total, Lundin and Tullow are Goldman's top picks following the recent selloff in oil stocks.
The crash in crude prices over the past month is unlikely to last and the resulting selloff in energy stocks represents a buying opportunity, according to a refreshingly bullish Goldman Sachs' European energy team.
"The market's focus remains on what price forces US activity lower (we think we are there but, potentially need to see lower prices for longer) and evidence of sharper inventory draws," Goldman analysts wrote in a note published Thursday, June 22. "We continue to see current prices as likely unsustainable in the long run; oil prices are below the marginal cost of production for shale producers ($50-$55/bl brent)."
U.S. benchmark West Texas Crude futures for delivery in August traded Thursday at $42.77, up 0.56% on the day but down almost 16% over the past month from over $50 a barrel. Brent futures for delivering in August were also up 0.78% on Thursday to $45.17, leaving the international benchmark down 16% over the month.
Goldman, like most analysts, sees a dip in output from U.S. shale producers as the key to higher oil prices. A ramp up in shale oil output over the past year has reduced U.S. imports and offset production cuts by OPEC producers and Russia to leave oil prices wallowing near their lowest point since November.
The dip in oil prices has been accompanied by falls in oil stocks that has created opportunities to buy in some of Europe's strongest names, claims Goldman.
"We ... see the sell off as an attractive buying opportunity in our favored stocks, including Total and Lundin, whilst we have also started to see investor interest in higher beta stocks that have sold off such as Tullow," wrote the bank.
France's Total SA (TOT) - Get Free Report has fallen almost 10% over the past month and traded Thursday at €43.83 ($48.90) down 1.26% on its Wednesday close. Sweden's Lundin Petroleum AB (LNDNY) traded at SEK 162.60 (18.59), down 7.9% over the past month and almost 1% on Thursday. London-listed Tullow Oil (TUWLF) was at 145.7 pence on Thursday, down almost 2% on the day and 32% over the past month.
Visit here for the latest business headlines.
Read More Trending Articles from TheStreet:
Kroger Thinks Amazon Will Make One Massive Change to Whole Foods
EpiPen Maker Mylan Was Just Dealt Another Major Blow
Here Comes One of the Most Intense Trading Days of the Year: Market Recon