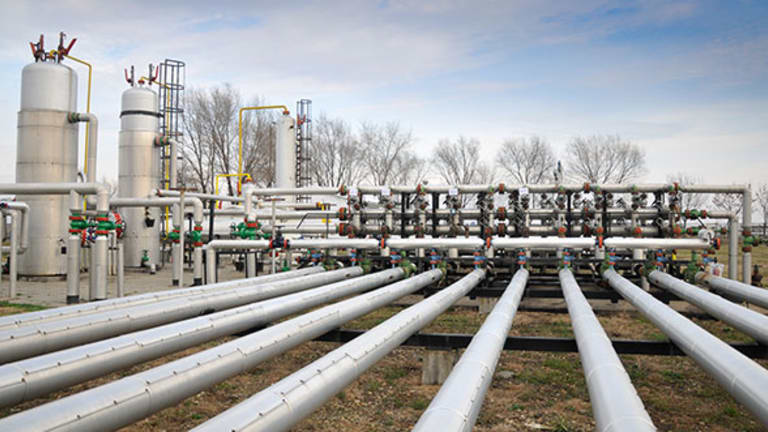 Oil Prices Are at 'Peak Bearishness,' Could Stabilize at $30
Oil prices have been hovering at about $30 a barrel. Could this be a 'stabilization level' for beaten-down oil prices?
Oil prices have been flirting with $30 a barrel, a price one analyst calls a "stabilization level."
"There is some evidence that we could be starting to find a base in oil prices," said Michael Hewson, chief market analyst at CMC Markets, based in London. "I do think [$30] is a fairly good stabilization level."
Though Hewson stressed the importance of putting the price of oil in perspective, adding that the closely watched commodity is down over 70% from its 2014 high and 50% from its 2015 high. "You have to ask yourself -- how much of this is already in the price?" he said. "We're at peak bearishness with investment bankers tripping over themselves to revise down their forecasts for crude oil -- $15, $10 a barrel -- and that suggests to me that we could be close to a base."
He said various OPEC producers are talking about a deal with Russia in an effort to reduce oil production to slow the precipitous declines in oil seen in recent weeks.
Oil prices have slumped 19% since the start of the year and 44% over the past 12 months.
Another factor that could lift oil prices this week, according to Hewson, is dovishness from the Federal Reserve. The central bank will release its January statement on Wednesday.
"The Fed would have been surprised by the fact that just over six weeks after they raised rates, the U.S. dollar is 2% higher," he said. "And I think that's going to be a huge problem," as future rate hikes could strengthen the dollar even further.
A strong dollar hurts U.S. companies with significant overseas exposure.
Hewson said he doesn't think the Fed will hike interest rates four times in 2016, a forecast telegraphed by the Fed in December. He also said the Fed needs to moderate its language in its statement Wednesday, when it comes to future rate increases.