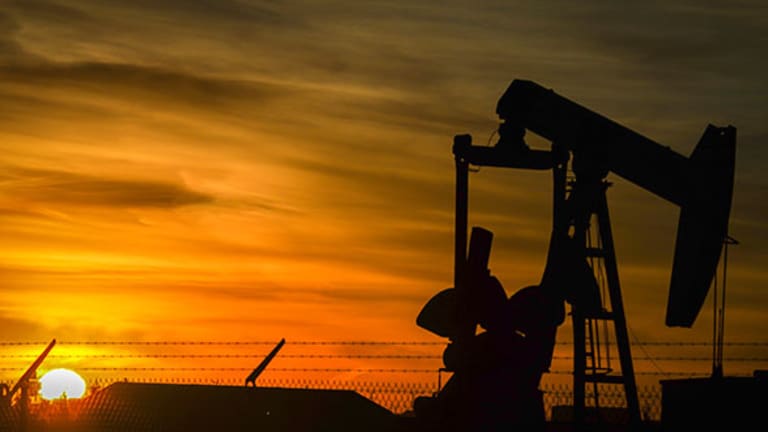 Oil Price Are Sliding Again -- but Will They Hit the Mid-$20s?
Oil has resumed its price decline after Venezuela predicts that crude prices may fall to the mid-$20s next year if OPEC fails to stem supply.
Oil is sliding again following some fleeting gains, while Venezuela is predicting that crude prices may fall to the mid-$20s next year if OPEC fails to stem supply.
Oil was up briefly following a statement from Saudi Arabia that the country was ready to take action to stabilize tumbling prices. The Saudi Press Agency released a statement from the Minster for Petroleum and Mineral Resources, Ali bin Ibrahim Al-Naimi, mentioning Saudi Arabia's "continued willingness and prompt, assiduous efforts to cooperate with all oil-producing and -exporting countries, both from within and outside OPEC, in order to maintain market and price stability."
But concern over global oil supply re-emerged on Monday in the runup to OPEC's Dec. 4 meeting, as analysts pointed out that the statement does not mark a shift in Saudi policy or a commitment to slash output.
"For the most part the strategy the Saudis are following is working, in that American shale players are under great distress," said Dan Dicker, TheStreet energy contributor and author of Shale Boom, Shale Bust: The Myth of Saudi America.
"The Saudis are now, I think, more ready to examine the idea of a production cut, but again they mentioned that the last time they talked about a production cut this time last year and we didn't get anything," Dicker said. "Rhetoric is one thing, action is something else."
Oil prices have tumbled roughly 45% in the last year as OPEC members and oil producers outside the group have failed to agree on supply cuts. The situation has not been helped by the strong dollar, which recorded seven-month highs at the start of the week.
Venezuela is now urging OPEC to agree on an "equilibrium price" of $88 dollars a barrel to cover the costs of new investment. Saudi Arabia meanwhile continues to hold out in terms of market share, taking back its position from Russia in October as the largest supplier of crude oil to China, according to Beijing's latest customs administration report.