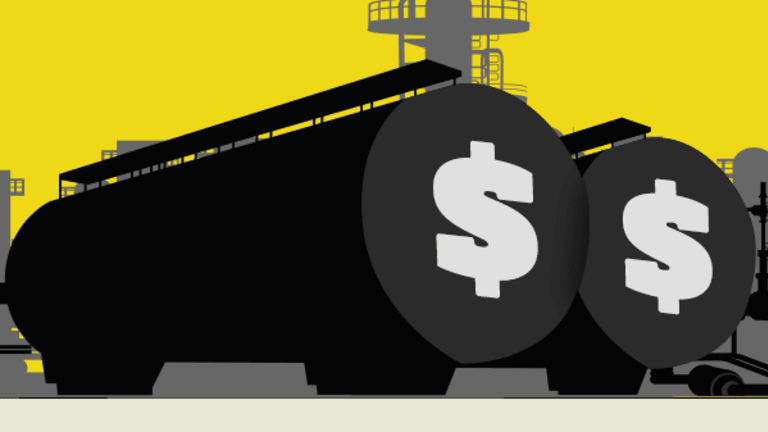 Oil Pauses Ahead of OPEC Meeting in St. Petersburg
Traders aren't betting on OPEC action
Oil traded marginally stronger Monday morning in Europe as traders waited for the outcome of an OPEC meeting in Moscow that was expected to ponder the merits of further production limits but was unlikely to seek to cap growing Nigerian and Libyan output.
International benchmark Brent Crude futures for delivery in September were at $48.18, up 0.25%. U.S. benchmark West Texas Intermediate traded at $45.89, up 0.26%, though still well below last week's high of $47.12.
OPEC's production has crept up since January when the group of major oil producing nations teamed with Russia to reduce output by 1.8 million barrels per day. The cap was put in place to drain a glut of oil and support higher oil prices but has largely failed due to a massive increase in output from U.S. suppliers and growth in output from Nigeria and Libya, both of which were exempt from the curbs.
OPEC production for July is expected to rise by about 145,000 barrels per day compared to June's output, according to preliminary estimates by Petro-Logistics, which tracks oil tanker movements. "Whilst Saudi usually ramps up production in June/July/Aug to meet higher seasonal domestic demand, this would be another blow to compliance to production cuts, which has already started to slip," noted Goldman Sachs on Monday.
There has been some speculation that OPEC could announce a surprise further cut to oil production led by Saudi Arabia, though prevailing oil prices suggest that few traders expected that to happen.
OPEC secretary, General Mohammad Barkindo said on Sunday that supply and demand in the oil market was moving in suppliers' favor, but that the rebalancing had been slower than expected.
One way to accelerate that rebalancing would be to ask Nigeria and Libya to curb their production growth. The two nations were exempted from the initial production caps as their oil output had been damaged by war and sabotage.
Neither nation is likely to be receptive to caps as both remain below their long-term production targets. Nigeria will likely produce about 1.73 million barrels per day this month, below its target of 1.8 million barrels per day, while Libya will produce about 1 million barrels, leaving it short of its 1.25 million target.