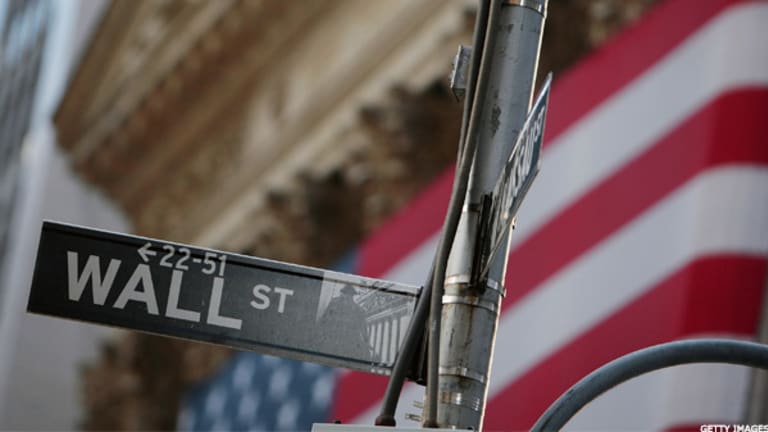 Oil Giants Pour Billions Into Bakken Shale
Spending on exploration and equipment is hurting profits, but the big payday is yet to come.
MINOT, N.D. (TheStreet) -- The biggest concern for potential investors in the Bakken Shale oil-producing region of western North Dakota is: "How long will it last?"
Judging from the huge amount of explorative drilling and infrastructure building going on and witnessed in a tour of the region, most of the world's leading oil industry firms are here to stay, given estimates there's at least a 30-year window of prosperity.
A big lure is that it is a "can't miss" oil field, as the odds are that an explorative well will be productive are 98%. Local experts say this oil play is more like "mining" rather than "wildcatting" where historically the odds were one-in-three that a well would come in.
A completed Bakken well, which has an average life of 29 years, generates $22 million in net profit over its lifetime, according to the North Dakota Industrial Commission's Oil and Gas Division.
The wells here, which use the hydraulic fracturing or "hydro-fracking" technology, cost about $8.5 million on average to drill and complete, with break-even pricing linked to market prices at $55 to $70 per barrel.
Bakken oil is a light, sweet crude that should be able to replace some of the expensive North Sea and West African crudes that make up some of the U.S. supply. It recently traded at about $10 to $15 below the benchmark West Texas Intermediate (WTI) market price, which was at $95 for October delivery and has averaged about a $17 per barrel discount to the North Sea Brent benchmark crude recently.
There are 209 wells active now, and given the current pace of wells coming on line, it is estimated there will be about 2,250 within a few years, which means there will be $19 billion spent by exploration and production companies to reach that level, according to state estimates.
The lure is the ready source of oil and natural gas available in the Bakken Shale reserve. A conservative estimate by the federal government is that it holds 4.3 billion barrels of oil, but other assessments peg it much higher.
North Dakota officials say the state has already jumped into second place, behind only Texas, in terms of oil production among contiguous U.S. states, with an average daily production of 650,000 barrels.
Indicative of the capital spending of the oil industry in this region, I focused on the efforts of two of the oil industry's biggest players,
Hess
(HES)
and
Halliburton
(HAL)
.
Hess and Halliburton have built, or are building, major office buildings and equipment yards in what had been dusty farm towns, as they add capacity to their oil production capacity in the area.
Hess has earmarked almost $5 billion in capital expenditures for the Bakken region alone in the past two years. It budgeted $1.8 billion for Bakken capital in 2011 and recently bumped its 2012 outlook to $3 billion.
Hess is in the proces of doubling the capacity of a gas production plant in Tioga, North Dakota, in the middle of the Bakken field, where it has also just completed a sparkling new regional headquarters building.
And it recently got government approval to build a 430-mile pipeline that will bring ethane, which is produced from natural gas that comes along with crude oil from the wells, north to Calgary, Alberta Canada.
Hess also has about 900,000 acres under lease in the area, making it one of the largest exploration companies in the region.
Hess is also expanding its shipping capacity by expanding an existing rail loading facility. It has nine "train sets" or unit trains comprised of engines and hundreds of tank cars in the area, which provide it the capacity to ship 54,000 barrels a day out of the region and to refineries.
Hess executives said in a conference call early this year that "net production from the Bakken in 2012 was forecast to average 60,000 barrels of oil equivalent per day or twice the 2011 average of 30,000 barrels of oil equivalent per day. We expect net Bakken production to further increase to 120,000 barrels of oil equivalent per day in 2015."
Three years ago, Hess' Bakken production averaged only 15,000 barrels of oil per day.
Halliburton, which earned more than three-quarters of its 2011 income in North America, and most of that from the Bakken, is such a big presence in the town that is in the center of the Bakken boom, Williston, that locals joke that they should rename it Halliburton.
In addition to a huge new office building, repair and construction facilities and storage yards, Halliburton is building and buying residential real estate throughout the region to house its growing workforce.
Halliburton, which says it is "the leading service provider in the Bakken with more people and capacity than any other provider," announced a year ago that it planned to add 11,000 new jobs in North America, and most of them in the Bakken region.
This in a state with the nation's lowest unemployment rate of just under 3%. The national average is about 8.3%.
Halliburton's heavy capital spending in North Ameica will hurt results in 2012, according to Morningstar. Customers switching from gas to oil production, "added pumping supply, and higher raw material costs, combined with logistical challenges from the higher levels of equipment needed for the new basins have placed pressure on crew utilization levels, prices, and supply chains.
"As a result, we expect lower operating margins in North America in 2012" but that "some of these costs will be temporary, as the rig switching and associated cost challenges will be alleviated after the gas rig count bottoms in 2012."
Disclosure: TheStreet's editorial policy prohibits staff editors and reporters from holding positions in any individual stocks.