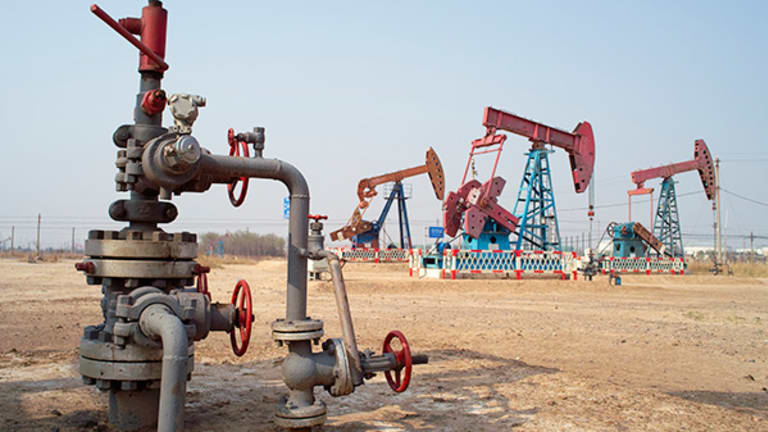 Oil prices keep sliding, and the closely watched commodity could fall another 68% to $10 a barrel, said David Lebovitz, global markets strategist at J.P. Morgan Asset Management.
"I'm not sure oil prices have reached a bottom," said Lebovitz. "Oil could fall to $10 a barrel, but I don't think it would stay there. I think somewhere around $30 a barrel is probably a fair place to look for stabilization in the oil complex."
Lebovitz said stabilization is what's needed to move stocks higher. He said oil prices are flirting with 12-year lows amid concerns over weaker demand stemming from China and, on the supply side, too much oil being produced.
Investors are worried about weaker economic growth out of China as the world's second-largest economy shifts toward a consumer basis. Chinese officials have responded with currency devaluations in recent trading sessions and have flipped "circuit breakers" on its stock market -- both of which have arguably caused more volatility.
"I think the Chinese are sending the wrong signal," he said. "They've been doing these tiny devaluations at the periphery when in reality one big devaluation would send a signal that they're committed to getting growth back on track. I actually think they've created a negative feedback loop and what they've been doing over the last few weeks may be a little bit counterproductive."
The benchmark Shanghai Composite index wrapped up Tuesday's session up 0.2% after slumping 5.3% on Monday. The index is down 15% so far this year, with the bulk of the selloff occurring last week.
Meanwhile, companies are starting to report fourth-quarter earnings this week. Lebovitz expects headwinds. "But as we move into 2016, we are expecting modest earnings growth -- somewhere to the tune of 3% to 5% for U.S. equities," he added.
Lebovitz said earnings have been the missing equation for the stock market over the past year, and any earnings growth going forward should give investors enough confidence to step back into the equity market.