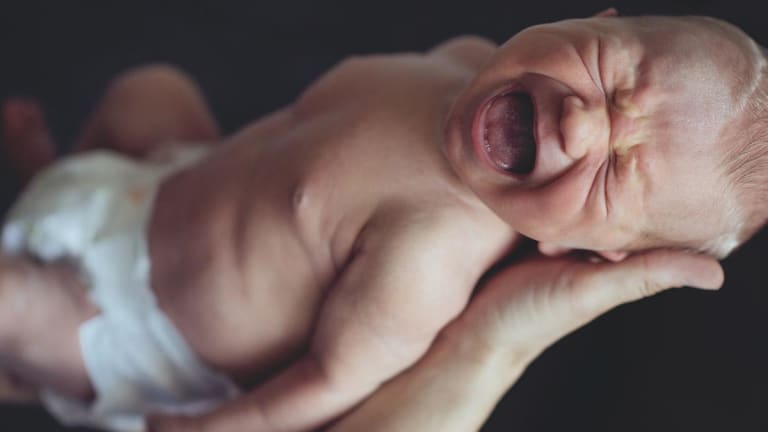 Oh, Baby! The Price of P&G Diapers Is Rising
While some are skeptical the price increases will hold, 'We do not accept that we've lost pricing power,' Procter & Gamble CEO David S. Taylor told analysts Tuesday.
Waa! Waa! The price of diapers is going up.
In what may seem like a counter-intuitive move, the consumer packaged goods giant Procter & Gamble Co. (PG) - Get Procter & Gamble Company (The) Report announced that it was raising the price of Pampers diapers, Bounty paper towels, Charmin toilet tissue and Puffs facial tissue -- a move questioned by many analysts on an earnings call on Tuesday, July 31, after the company released fourth-quarter 2018 earnings.
The price of the company's Pampers is going up 4% on average with the other products set to cost consumers some 5% more. According to the company, the increase is driven by upswings in commodity and transportation costs.
"We do not accept that we've lost pricingpower," CEO, chairman and president David S. Taylor told analysts, somewhat defensively after many questioned the wisdom of raising prices.
The company's CFO, Jon F. Moeller said that price hikes "will be a negative impact on the top line for the first half or so, and then become positive in the second half. So the relationship between volume and price will evolve as the year progresses. Even the price increases that we've talked today don't become effective until close to the end of the calendar year -- actually one of them in October and I think the other in February."
The company said it would monitor how sales are going once the new prices come in and adjust if necessary. 
Here's what analysts had to say about the price increase.
Wells Fargo's Bonnie Herzog wrote: "A weak report from PG, with yet another organic sales miss (+1%). Pricing (2%) remains a concern, and while PG announced +4-5% price increases for key U.S. businesses (Pampers, Bounty, Charmin,
Puffs), questions remain whether pricing will stick in the current environment."
"Guidance also embeds about a 4% price increase for Pampers brand in North America and about a 5% price increase for key family brands (Bounty, Charmin and Puffs brands), which may be difficult to maintain in this increasingly competitive market," according to Andrea Teixeira of J.P. Morgan.
"PG announced an average 4% North American price increase on its Pampers line (6% of PG 2017 U.S. scanner data sales) and 5% on Bounty (8% of sales), Charmin (9% of sales) and Puffs (2% of sales), which is positive for Kimberly Clark Corp. (KMB) - Get Kimberly-Clark Corporation Report , which has roughly about 25% total sales mix exposure to these U.S. categories," wrote Dara Mohsenian, of Morgan Stanley.
"We expect this [price increase] to be viewed favorably (including as a read-across to Kimberly Clark Corp.), though with some skepticism until it materializes in the marketplace," wrote Steve Powers of Deutsche Bank.
According to Statista, U.S revenue in the baby diapers segment amounted to $6.222 billion this year, and it's expected to grow yearly by 1%, the compound annual growth rate 2018-2021; internationally, the most revenue, $8.125 billion in 2018, is generated in China; in relation to total population figures, per person revenues of $18.94 are generated in 2018.
Procter & Gamble reported organic sales growth of 1% vs. analysts' expectations of 2.3%, and net sales of $16.5 billion, an increase of 3%, vs. the $16.54 billion that analysts estimated.
Diluted earnings were 72 cents a share, down 12% versus the prior year period, which the Cincinnati-based company said was due to higher non-core restructuring charges and early debt extinguishment costs. Core earnings were 94 cents a share, an uptick of 11% vs. the prior year period. Analysts were expecting 90 cents a share for the quarter. The reported earnings for the same quarter last year were 85 cents a share.