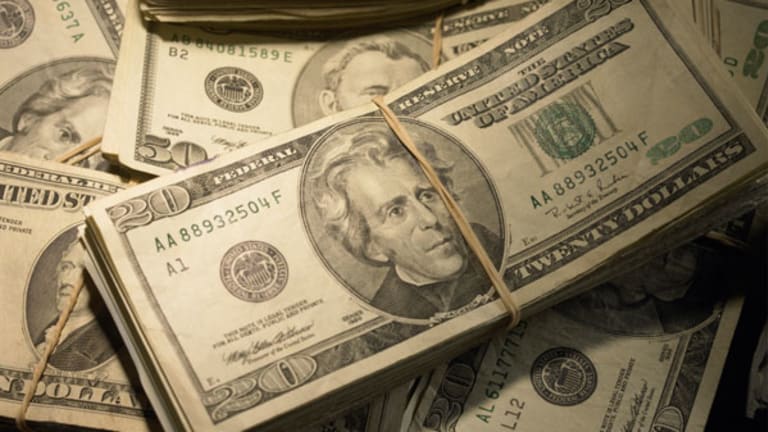 Oaktree, Radian, DuPont: Doug Kass' Views
Doug Kass shares his thoughts on Jeffrey Lacker's upcoming retirement, and also discusses some stock market investments.
Doug Kass shares his views every day on RealMoneyPro. Click here for a real-time look at his insights and musings.
Hawkish Squawks From the Fed's Lacker
Originally published Feb. 14 at 9:08 a.m. EST
With his retirement ahead in October, Federal Reserve Bank of Richmond President Jeffrey Lacker wants to cement his reputation as a hawk on the Fed even though he doesn't vote in his last year. "With unemployment at or below levels corresponding to maximum sustainable employment and with inflation very close to our announced target of 2%, significantly higher rates are warranted," he stated. The underline is mine. As to when to hike next, he recommends "sooner rather than later in order to reduce the risks associated with having to raise rates more rapidly later on."
Non-voting Dallas Fed member Robert Kaplan also said something similar late yesterday on the timing.
As both don't vote, it really doesn't matter what they think, especially Lacker, because he has been a longtime hawk anyway. Chairwoman Janet Yellen, Vice Chairman Stanley Fischer and the New York Fed's William Dudley rule the Fed roost.
Position: None .
Originally published Feb. 13 at 8:51 a.m. EDT
Checking Out Some of My Longs
Oaktree Capital Group (OAK) - Get Free Report continued its leafy growth, spurting another $0.75 to $45.70 on Friday. The shares now have risen from about $37 near year-end. For those with a shorter time frame (of less than six to 12 months) some profit taking may be in order. Indeed, I likely will pare back a bit on strength at around current levels. As I have mentioned, it's hard for me to figure out The Mighty Oak's stock influences.
Radian Group (RDN) - Get Free Report also continued its strong rally and has almost doubled since the summer. I am sticking with my position after upgrading my price target last December.
DuPont (DD) - Get Free Report , another fave, also made new highs. I recently pared back this favorite large-cap long for 2016; it has done a yeoman's job.
As I mentioned in the previous post, I have reduced the size of my SPDR Gold Shares (GLD) - Get Free Report long after a nearly $10 move in GLD.
Position: Long OAK, RDN, DD (small), GLD.
Action Alerts PLUS, which Cramer manages as a charitable trust, has no positions in the stocks mentioned.