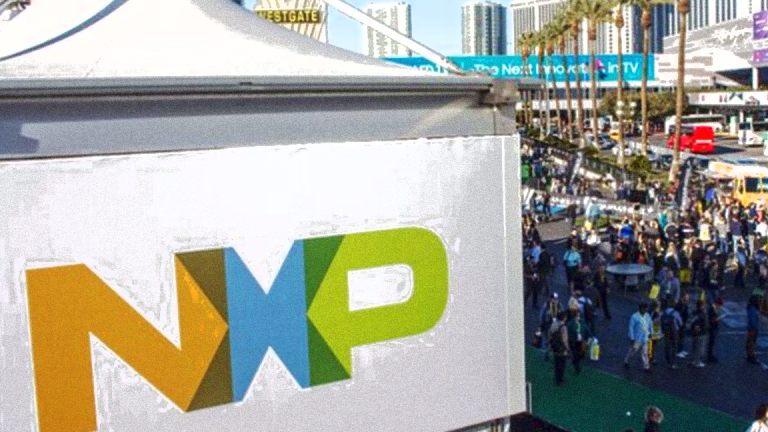 NXP's Risk-Reward Ratio Looks Good as Qualcomm Deal Deadline Draws Near
There's still a chance that Chinese regulators will approve Qualcomm's deal to buy NXP. And if they don't, a low valuation and buybacks should limit NXP's downside.
Though NXP Semiconductors (NXPI)  could slip a little more if its $44 billion deal with Qualcomm (QCOM) doesn't go through, the chipmaker's risk/reward looks favorable at current levels.
That's especially true for investors with medium-term or long-term horizons that make them comfortable with some potential short-term pain.
After dropping close to 4% in early-Wednesday trading on news that that the Trump Administration has floated a giant new Chinese tariff list, NXP is trading 17% below Qualcomm revised $127.50-per-share buyout price. That deal, as many readers are likely aware, has been stalled by a lack of Chinese antitrust clearance (all other needed antitrust approvals have already been obtained).
In April, Qualcomm and NXP announced that they had extended the end date for their deal agreement, originally inked in the fall of 2016, by three months to July 25. Qualcomm said that if it hasn't received the go-ahead from China's Ministry of Commerce (MOFCOM) by that date, it will pay NXP a $2 billion merger termination fee by the morning of the 26th.
It's certainly possible that MOFCOM won't clear the deal by July 25th, given what trade tensions currently look like. Four weeks ago, reports from Bloomberg and the South China Morning Post stating that MOFCOM had approved Qualcomm/NXP were quickly followed by a Reuters report stating that approval had not been granted.
At the same time, it's worth remembering that MOFCOM has cleared three major chip transactions involving one or more U.S. companies in recent months: Microchip Technology's (MCHP)  $8.35 billion purchase of Microsemi, Marvell Technology's (MRVL) $6 billion purchase of Cavium and the $18 billion sale of Toshiba's flash memory unit to a Bain Capital-led consortium. The U.S., meanwhile, has agreed to end a crippling parts ban (imposed due to sanctions violations) on Chinese electronics and telecom equipment giant ZTE, after ZTE agreed to pay a $1 billion fine and accept the presence of a U.S. monitoring team.
None of this necessarily means that MOFCOM will relent and sign off on Qualcomm/NXP. However, it does show that in spite of trade tensions, Chinese and U.S. authorities have shown some pragmatism when handling regulatory matters involving tech companies. And together with the fact that MOFCOM's unwillingness (to date) to approve Qualcomm/NXP makes it an outlier among antitrust agencies, that leaves the window open some for an approval.
Just as importantly, while NXP shares will probably sell off some more if the Qualcomm deal is terminated, the downside might not be as bad as feared.
At current levels, NXP trades for a valuation of less than 14 times a 2019 non-GAAP EPS consensus of $7.74. Moreover, that estimate could be conservative, given there's a good chance that the company will launch a major EPS-enhancing stock buyback program in the event that the Qualcomm deal falters.
NXP's valuation makes a buyback logical, as does its balance sheet and cash-flow profile. The company had a modest $2.6 billion in net debt as of April 1st, will be getting $2 billion from Qualcomm should the deal fail to be completed and is expected to produce close to $5 billion in free cash flow (FCF) between 2018 and 2019.
NXP's medium and long-term growth profiles also look fairly healthy. The company's giant Automotive segment (expected to account for 43% of 2018 revenue) is positioned to continue seeing healthy growth as cars steadily become smarter and more electrified. And its Secure Connected Devices segment (expected to account for 29% of revenue), whose products include microcontrollers and NFC radio chips, is benefiting from healthy industrial and IoT demand.
The company's Secure Interfaces & Infrastructure segment (expected to account for 18% of revenue), whose products include network processors and base station RF amplifiers, is set to have a rough 2018. However, growth is expected to improve in 2019 as 5G network rollouts start kicking off. Only NXP's Secure Identification Solutions segment (expected to make up 6% of 2018 revenue), which makes smart card microcontrollers and has been dealing with growing competition and price pressure, truly appears to be facing major long-term pressures.
NXP does admittedly face some moderate near-term risks. Chinese tariffs placed on U.S. car imports could ding NXP's auto chip sales a bit, and -- with NXP possessing Chinese chip assembly/testing facilities and manufacturing JVs -- U.S. tariffs on Chinese chip imports could also weigh. And with the qualifier that such fears haven't always proven justified in the past, some analysts have voiced concerns about the potential for a chip inventory correction.
However, between its valuation and long-term growth outlook, as well as the potential for large buybacks, it might not take long for NXP shares to regain their footing if the Qualcomm deal is terminated due to a lack of MOFCOM approval.
And in the event that MOFCOM does surprise Wall Street and sign off on the deal by July 25th, NXP's shares would likely rise about 20% from current levels before the month is over.
This column originally appeared on Real Money, our premium site for active traders. Click here to get more great columns like this.