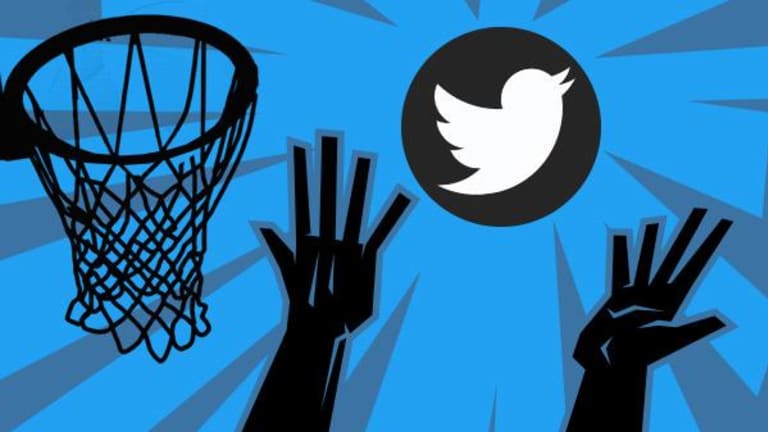 A Twitter Buyout Is Only One Reason to Hold Onto the Stock, Doug Kass Says
Twitter is Twitter.
Hot off the presses from our very own Doug Kass.
I'm Not a Contrarian Just to Be Contrary
"Just one more thing."
-- Lt. Columbo
I wanted to make one final comment today.
If you look at my Best Ideas List, you'll see that I'm short a number of very popular stocks that the herd loves to love. These stocks are typically heavily owned by the largest institutions and money managers, and are more often than not widely regarded by Wall Street analysts.
However, my analysis is often contrary to conventional thought and wisdom -- it has been the case for decades. I might be wrong (I often am), but I always try to present you with a differing, contrary view, with transparency and hard-hitting analytical substance. I always let subscribers weigh my independent view and draw their own conclusions.
By contrast, consensus thinkers, like the commentators I mentioned Thursday in When He Goes Low, I Go High, often delight in nonrigorous criticism of some of my most popular short ideas. But they all too often do this having never even looked at a company's balance sheet or income statement. Starbucks (SBUX) - Get Starbucks Corporation Report and Amazon (AMZN) - Get Amazon.com, Inc. Report come to mind, but I've had many other calls that fit this categorization both in the present and the past.
More often than not, the crowd is right. But especially at times when markets are inflated, you should see the crowd as "first-level" thinkers whose herd-like mentality is sometimes painfully wrong. They're not, as Howard Marks reminds us, "second-level" thinkers.
I don't aim to gain notoriety by calling a top to a popular stock. Instead, I try to question convention wisdom and market bias for the purpose of helping you trade and invest profitably.
With that, enjoy your evening -- and as always, thanks for reading my diary.
Position: Short SBUX.
Originally published July 27 at 5:48 p.m. EST
Don't Miss These Weekend Reads on TheStreet:
How Birchbox Took on Macy's, J.C. Penney and the $500 Billion Beauty Counter
I'll Be Patient With Twitter, and I'm Adding

I am still on the Twitter (TWTR) - Get Twitter, Inc. Report conference call, and I will have more details later.
While top- and bottom-line metrics exceeded expectations, the momentum in monthly average users (MAUs) seen in the first quarter did not continue in the second quarter (users were flat). This is in marked contrast to the progress shown Wednesday evening by juggernaut Facebook (FB) - Get Meta Platforms Inc. Class A Report .
Though daily users seem more engaged, with daily average users up 12%, the stagnation in MAUs raises concerns that the product is maturing.
Amazon, PayPal, Twitter and 10 Other Companies All Just Revealed Valuable Lessons
While I suspect this concern is overstated, it does seem to imply that Twitter becomes a "show me" stock over the next few months.
Twitter's shares are down by about 10% in premarket trading.
I have added to my large position at $17.70 just now because of my perception of the value of the franchise and my belief in its ability, in time, to capture online advertising dollars, plus the likelihood that Twitter ultimately is acquired by another company.
For these reasons and others, I will be patient with this investment and I plan to continue to add at current prices.
Twitter remains on my Best Ideas List.
Position: Long TWTR large.
Originally published July 27 at 9:12 a.m. EST
Doug Kass fills his blog on RealMoney every day with his up-to-the-minute reactions to what's happening in the market and his legendary ahead-of-the-crowd ideas. This week he blogged on:
How Kass is not a contrarian just to be contrary.
How Kass is being patient with Twitter.
Click here for information on RealMoney, where you can see all the blogs, including Doug Kass'--and reader comments--in real time.
Watch More with TheStreet:
Tesla's Elon Musk and 3 Other Business Titans Think Artificial Intelligence Will Send You the Pink Slip
How Birchbox Took on Macy's, J.C. Penney and the $500 Billion Beauty Counter

Action Alerts PLUS, which Jim Cramer manages as a charitable trust, is long SBUX and FB.