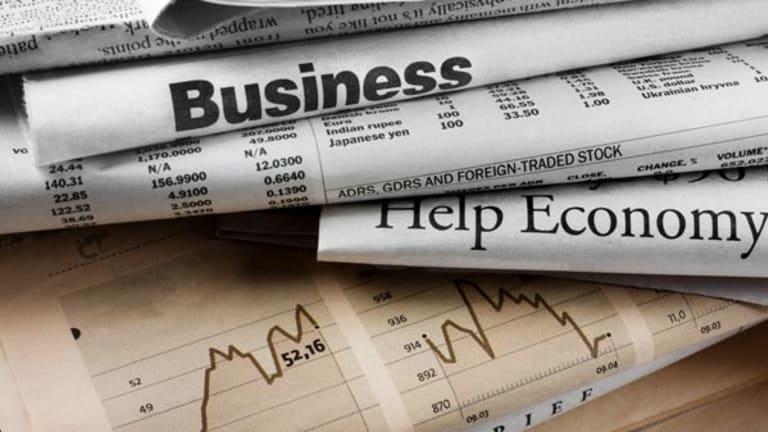 Not All Banks Mangled by Mortgage Mess
A banking analyst points to key areas for concern in the industry.
Now that the full set of regulatory data is available, TheStreet.com Ratings has just finished updating its bank and thrift ratings.
The mortgage crisis continued to take a toll on the bank and thrift industry in the third quarter of 2007. Many of the largest institutions were forced to make ever-higher provisions for loan-loss reserves. These totaled $17.1 billion for the quarter, up 50% from the second quarter, and more than double from the same period a year earlier.
As a result, the industry's total net income declined to $29.7 billion from $36.8 billion in the second quarter of 2007 and $38.6 billion in the third quarter of 2006.
Also, the industry's return on average assets fell below 1%, to 0.99%, for the first time since 1992.
Still, thousands of banks and thrifts weathered the storm quite well, steering clear of subprime mortgages and larger housing-development loans and generally maintaining a conservative profile.
While there has been a softening in the industry's overall ratings, so far it's nothing substantial. Of the 8,642 domestic banks and thrifts at the end of the third quarter, TheStreet.com Ratings assigned 53% a rating of B (good financial strength) or above, down from 54% a year ago. At the other end of the scale, 16% of institutions were rated D (weak financial strength) or below, up from 15% a year earlier.
(The ratings are based on data from the latest available statutory regulatory filings.)
Philip van Doorn, bank analyst for TheStreet.com Ratings, explains:
Q:
Which institutions are you most concerned about?
A:
We are most concerned about institutions with the greatest exposure of capital to problem loans. If a bank or thrift has loan quality concerns, does it have sufficient loan loss reserves? If its reserves are low, how much capital does it have? This is why we focus on an institution's ratio of nonperforming loans to core capital and reserves.
There are a number of institutions in local markets that are in serious trouble springing from the residential construction bust. Some of the problem loans are made to individuals and many are to builders or real estate developers. There are simply too many of these institutions to list here, which is why concerned depositors should look up their institutions' ratings using our
ratings screener.
Here's a list of the 10 banks and thrifts with the highest ratio of nonperforming loans to core capital and reserves:
Banks and thrifts with most capital exposure to problem loans
Source: TheStreet.com Ratings
Nine of these have less than $1 billion in total assets, and some are quite small. Looking at the capital ratios, an institution needs to maintain a leverage ratio of 5% and a risk-based capital ratio of 10% to be considered well-capitalized under regulatory guidelines. The institutions whose names are printed in bold are considered significantly undercapitalized. This means they may become insolvent without a capital infusion.
Q:
What about larger institutions?
A:
The situation is quite different for the larger institutions. Even the most troubled are still considered well capitalized under regulator guidelines.
Here's a list of banks with total assets of more than $10 billion, with the highest ratio of nonperforming loans to core capital and reserves:
Institutions with total assets greater than $10 billion with most capital exposure to problem loans
Source: TheStreet.com Ratings
The two institutions in bold, Westernbank Puerto Rico (a subsidiary of
W Holding Co.
( WHI) and National City Bank (held by
National City Corp.
( NCC) have risk-based capital ratios just above the 10% required for a well capitalized institution.
Q:
What do these problems mean for shareholders?
A:
Banks need to shore up capital in this environment. Indeed, National City recently cut its common stock dividend in half, to 21 cents a share. W Holding Company followed suit, lowering its dividend to five cents from 19 cents a share. This translates to a yield of 4.27% on its common stock.
Q:
Are the loan quality problems spreading beyond mortgages? What about other kinds of consumer finance, like auto loans and credit cards?
A:
So far, most of the problem loans are related to the housing crisis. Along with single-family mortgages, we are looking at related areas, such as commercial construction and condominium loans.
For consumer loans, bank call reports don't break out auto and student loans, but the charge-off numbers tell an interesting story. For the first three quarters of 2007, net consumer loan charge-offs increased 26%. Net credit-card charge-offs increased 15%, and non-credit card consumer loan charge-offs increased a whopping 55%. This category is mainly comprised of auto loans. We expect this trend to continue as the recession unfolds.
Q:
At what point should depositors -- or borrowers -- be concerned about the health of their bank?
A:
Anyone with a relationship with a bank or S&L should be aware of the health of the financial institutions. While consumers with less than $100,000 on deposit may be quick to point out that they are under the FDIC insurance limit, they may be associated with a business, or municipality (such as a school district) that has far more than $100,000 of working funds flowing through a bank at any time.
Businesses relying on bank credit lines should also be concerned. Banks with serious problems may be forced to reduce exposure by cutting off credit lines.
As we saw last year, regulators don't announce in advance when they decide to close a bank or savings and loan. But our financial strength ratings can provide some warning.
Q:
Say you want to play it safe; which banks and thrifts rate the highest?
There are 47 banks and thrifts with A+ financial strength ratings. This is down from 53 in June and 56 in March. Since we can't list all 47, here are the 10 that had the highest ratings point scores, based on Sept. 30, 2007, financial results:
Highest ranking A+ banks and thrifts
Source: TheStreet.com Ratings
Of course, the above tables have all been focused on loan quality and capital exposure. Many other factors are considered in the ratings, including earnings, liquidity, deposit sources, affiliate institutions and stability.
Q:
How has the mortgage crisis affected employment in the banking industry?
A:
Thousands of layoffs have been announced by large players, such as
Washington Mutual
(WM) - Get Waste Management, Inc. Report
,
Countrywide
( CFC),
IndyMac
( IMB) and
Citigroup
(C) - Get Citigroup Inc. Report
.
Many of these employees have already been let go. The total number of employees in the industry, however, was still higher at Sept. 30, 2007, than it was a year earlier. We expect this situation to change during 2008, with the total number of industry employees shrinking dramatically.
To search for local banking rates, click
here.
This article is by a staff member of TheStreet.com Ratings.