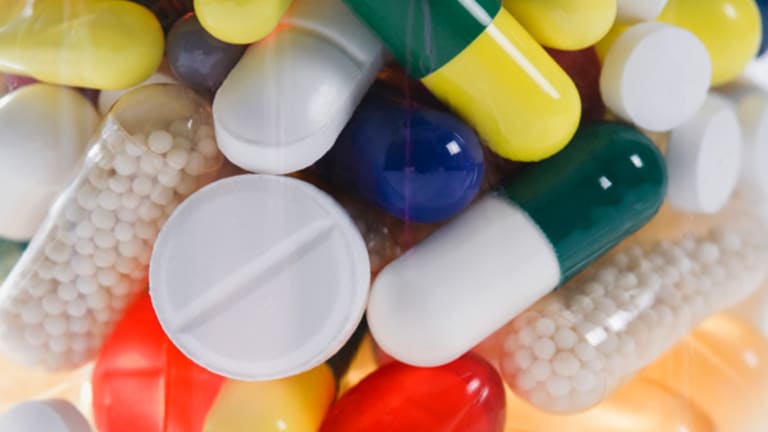 Northwest Bio's Almost-Toxic Debt Raise Responsible for Stock Slide
The buyers of Northwest's debt want the stock price to decline before Feb. 15, 2015, because a lower stock price also will drop the conversion price of the notes.
Before I explain the ugliness of Northwest Biotherapeutics (NWBO)   last debt financing and why it's causing the stock to decline, let's address last week's non-news event regarding DCVax's designation as a "Promising Innovative Medicine."
Northwest issued issued a press release last Tuesday heralding the designation of DCVax as a Promising Innovative Medicine (PIM) by the Medicines and Healthcare Products Regulatory Agency (MHRA),  better known as the United Kingdom's version of the Food and Drug Administration. The PIM program is designed to provide patients with early access to unapproved drugs. It's basically a compassionate use program with a fast-track kicker, similar to what's already allowed by the FDA.
In its announcement, Northwest made sure to emphasize that DCVax, a dendritic vaccine for brain tumors, was the first product granted the PIM designation by the U.K.'s MHRA. The program was started in April with the MHRA asking companies developing promising drugs to apply for the PIM designation. How many companies have submitted applications since the program began in April? I was curious, so I emailed MHRA's media office.
"We have received two PIM applications to date," MHRA spokesperson Jennifer Kyne responded. The second PIM application is being processed, she added. 
Only two PIM applications? Congratulations, Northwest, you've been awarded a prize only one other company wants or cares about. The DCVax PIM designation will prove to be as meaningless as the German "hospital exemption" announced in March.
Moving to Northwest's bad debt deal. The company's stock price has fallen 15% since the company raised $17.5 million in convertible debt on Aug. 19. Why? Because the deal terms are a bit gnarly. The publicly announced conversion price for the debt is $7.30 a share. Northwest's stock price was $6.70 when the deal was announced. The small premium on the conversion price indicates a lack of investor interest in the deal. 
But when you read the fine print of Northwest's convertible debt financing filed with the Securities and Exchange Commission, you see this sweetener:

The initial conversion price is $7.30 per share (defined in the indenture as a conversion rate of 136.9113 shares of the Company's common stock per $1,000 principal amount of Notes). The conversion price is subject to customary adjustment events specified in the indenture (including in connection with a "make-whole fundamental change" as defined in the Indenture). In addition, the conversion price is subject to a one-time possible re-set on February 15, 2015, to 110% of the Company's stock price at that time, if that price per share would be lower than the initial conversion price of $7.30, but in no event may the conversion price be re-set more than 20% downward from the initial conversion price of $7.30. Holders who convert their Notes after February 15, 2015 will, in certain circumstances specified in the indenture, be entitled to receive an interest make-whole payment payable in shares of common stock of the Company. [Emphasis mine.]
The buyers of Northwest's convertible notes want the company's stock price to decline before Feb. 15, 2015, because a lower stock price will also drop the conversion price of the debt when it resets. A lower conversion price means note holders get more and cheaper Northwest shares to sell when they convert the notes. The Northwest debt holders also make extra money by shorting the stock and covering lower. 
Let's say the reset on Northwest's debt took place last Friday instead of on Feb. 15, 2015. Northwest shares closed Friday at $5.45, so 110% of $5.45 is $5.99. That's lower than the $7.30 original conversion price, so the reset price on the notes would be $5.99. If holders converted $17.5 million in notes at $7.30, they'd receive 2.4 million shares of Northwest stock, in aggregate. At $5.99, the $17.5 million in debt converts to 2.9 million shares, or a 20% increase in dilution. 
Northwest shares were trading at $6.70 when the debt financing closed, so the real or adjusted conversion price for the notes is actually below market value. In other words, Northwest's last financing has some similarities with a toxic convertible.
Under the provisions for the reset of the debt conversion, a floor is set at $5.84 (20% below $7.30.) The reset price for the notes cannot go lower than $5.84 which affords equity shareholders some protection, but not much. At a re-set price of $5.84, the debt converts to 3 million shares, or 25% dilution. Don't be surprised if this is exactly where Northwest resets the debt conversion price in February.
And Northwest will be happy to make its convertible notes more profitable for current holders at the expense of equity shareholders because when the company needs to raise cash again next year (and Northwest will definitely raise more money next year) it will find a receptive audience. Vulture investors love distressed companies who make it easy to book profits.
Adam Feuerstein writes regularly for TheStreet. In keeping with company editorial policy, he doesn't own or short individual stocks, although he owns stock in TheStreet. He also doesn't invest in hedge funds or other private investment partnerships. Feuerstein appreciates your feedback;
to send him an email.