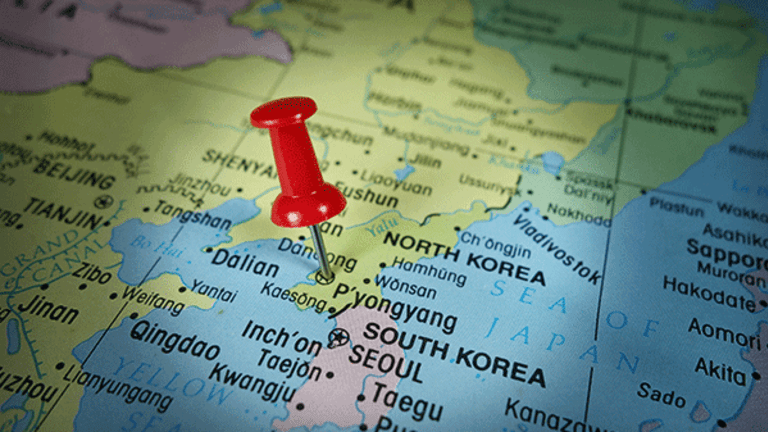 North Korea Wants U.S. to Soften Stance Before Talks Can Begin
North Korea's U.N. envoy made the comments Friday.
North Korea wants the Trump administration to soften its "hostile policy" against the nuclear armed nation before peace talks can begin, the country's envoy to the United Nations said Friday. 
"As everybody knows, the Americans have gestured (toward) dialogue. But what is important is not words, but actions," North Korea's Deputy U.N. Ambassador Kim In Ryong told reporters on Friday.
"The rolling back of the hostile policy toward DPRK is the prerequisite for solving all the problems in the Korean Peninsula," Ryong said. 
Over on Real Money Jim Cramer give advice to investors looking at how to play the Trump Trade. Get his insights or analysis with a free trial subscription to Real Money.