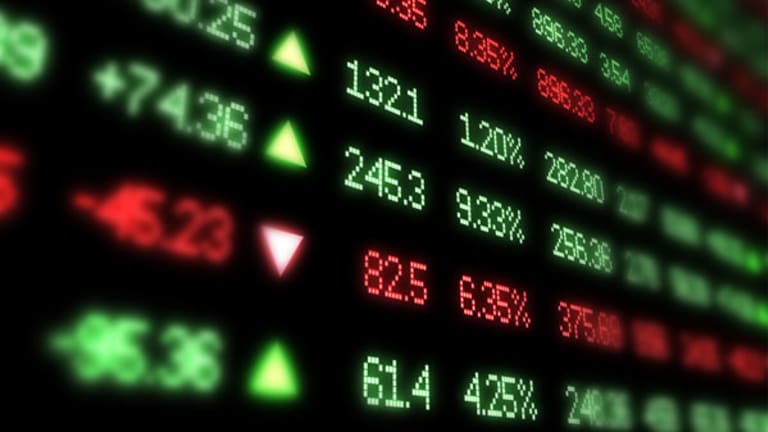 Nordstrom, Amazon and Tesla: Doug Kass' Views
Doug Kass shares his thoughts on Tesla's Solar City buy and how Amazon rallied.
Doug Kass shares his thoughts on Tesla's Solar City buy and how Amazon rallied.
Doug Kass shares his views every day on RealMoneyPro. Click here for a real-time look at his insights and musings.
My Takeaways and Observations
Originally published June 23 at 5:22 p.m. EDT
Some interesting charts.
Brexit and the media.
Markets closed on their highs.
The U.S. dollar weakened.
Oil rose by 97 cents to more than $50 a barrel.
Gold fell by $10 and closed at $1,260. Again, the $1,300 level has proven to be a formidable resistance point.
Agricultural commodities continued for the second day in a row to be under pressure: wheat -4, corn -5.5, soybean -14 and oats unchanged.
Lumber +2.50.
Bonds fell in price and rose in yield, with the iShares 20+ Year Treasury Bond ETF (TLT) - Get Report down $1.50.
The 10-year U.S. note yield increased by nearly six basis points to 1.745%. The long bond's yield also climbed by nearly six basis points, to 2.55%.
The 2s/10s spread expanded by two basis points to 96 basis points.
Municipals got hit and closed-end muni bond funds were lower in price.
However, the high-yield bond market was strong, with iShares iBoxx High Yield Corporate Bond ETF (HYG) - Get Report up 62 cents and SPDR Barclays High Yield Bond ETF (JNK) - Get Report up 26 cents.
Blackstone/GSO Strategic Credit Fund (BGB) - Get Report rose by nine cents, to $14.46 a share.
Banks gapped higher, as rates rose. Stress test results shortly.
Brokerages were strong.
Insurance stocks rose, with large gains in Lincoln National (LNC) - Get Report , MetLife (MET) - Get Report and Berkshire Hathaway (BRK.B) - Get Report . My long Hartford Financial Services Group (HIG) - Get Report was up $1.
Retail was broadly higher but marginally so. My two shorts underperformed; Foot Locker (FL) - Get Report was lower and Nordstrom (JWN) - Get Report was up only slightly.
Old tech was stronger, with IBM (IBM) - Get Report up $2.50.
Auto stocks rose after being weak for several trading days.
Energy stocks followed the commodity higher.
Ag equipment was strong, led by a $1.80 gain for Caterpillar (CAT) - Get Report .
Media underperformed with small (pennies) gains at Comcast (CMCSA) - Get Report and Disney (DIS) - Get Report .
(T)FANG rallied from morning weakness. Amazon (AMZN) - Get Report led the parade, but Tesla (TSLA) - Get Report remains under pressure.
In individual stocks, Potash (POT) gained a beaner and Oaktree Capital Group (OAK) - Get Report and HIG almost did as well. Twitter (TWTR) - Get Report , a recent buy, closed over $17 a share and now is up more than 15% from my buy about a week ago. My fav large-cap, DuPont (DD) - Get Report , was up $1.20 and looks like it has a mission to reach $70 a share.
Here are some value-added contributions on our site:
Jim "El Capitan" goes beyond Brexit.
Mark Sebastian also chimes in on Brexit.
Carley Garner on gold.
Rev Shark on Friday's "action."
Position: Long OAK, DD, TWTR, DD; short SPY, QQQ, NFLX small, JWN, FL, CMCSA, DIS, GM, F, LNC small, MET small, BRK.B small, CAT.
Originally published June 22 at 8:36 a.m. EDT
My Take on the Tesla-Solar City Deal

I believe that Tuesday night's surprise announcement by Telsa (TSLA) - Get Report of plans to buy closely related company Solar City (SCTY) for $2.8 billion was likely done out of desperation, as Solar City was probably on the way to extinction.
Billionaire Elon Musk is the chairman and largest shareholder of both firms, but Solar City's finances were materially deteriorating. Its debt-laden balance sheet suggests that future growth would have been retarded or ground to a halt if not for the proposed Tesla deal, which will likely go through.
SCTY's negative cash flow has been accelerating for several quarters, while the looming maturation of about $1.45 billion in bonds due by 2017's end had been growing more problematic. The company's cost of capital would have soared in 2016-17 without this deal, further exacerbating the cash-flow bleed.
Solar City, which installs solar panels in homes, is in essence a bank, financing consumers who couldn't otherwise access credit for its products. As such, I've long thought of SCTY as a lessor or specialty-finance company, meaning that the Wall Street should value the stock as it does other finance firms. But Solar City trades at nearly 3x book value, while some rival finance companies sell for discounts relative to book value.
In other words, I believe that SCTY was materially overvalued going into Tuesday's announcement even though the stock's price was considerably lower than it was a year ago. At the same time, Solar City's proposed non arm's-length transaction with Tesla (SCTY's CEO is Musk's cousin) raises governance issues for both Musk and TSLA's board. It also increases Tesla's financial-risk profile and dilutes what TSLA shareholders previously thought they had -- a pure play on electric cars and batteries.
Personally, I covered all of my TSLA short in the low $190s in after-hours trading last night. (This is the second big, profitable short trade that I've had with Tesla.) That said, I'm keeping the stock on my "Best Short Ideas" list, and I plan to reshort TSLA on any strength.
In the meantime, click here to check out Jim "El Capitan" Cramer's take on the deal.
Position: None.
At the time of publication, Kass and/or his funds were long/short XXX, although holdings can change at any time.
Doug Kass is the president of Seabreeze Partners Management Inc. Under no circumstances does this information represent a recommendation to buy, sell or hold any security.