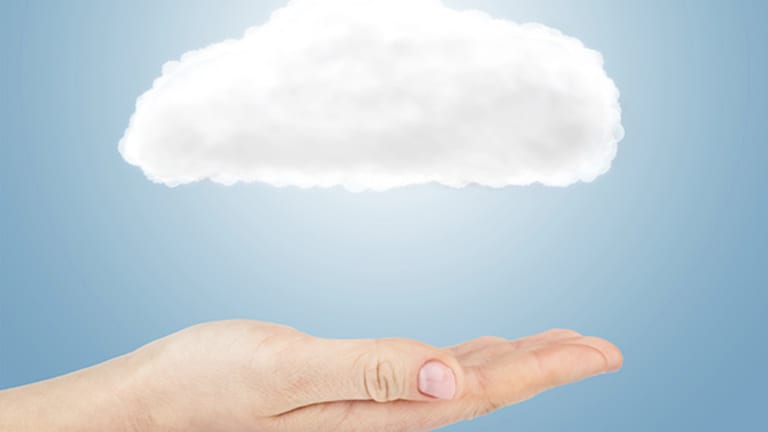 Nonprofit Fundraising Moves to the Cloud
They may not be in it for the money, but nonprofits are spending on new technologies for fundraising, said Michael Gianoni, CEO of Blackbaud.
They may not be in it for the money, but nonprofits are indeed spending on new technologies to help them with their fundraising, said Michael Gianoni, CEO of Blackbaud (BLKB) .
"The industry is a bit behind in automating," said Gianoni. "We are providing new cloud solutions to the industry and we participate in all of the sub-verticals within the industry."
Philanthropic software provider Blackbaud has approximately 35,000 customers, including nonprofits, education institutions, health care organizations, corporations, foundations, and other charitable giving entities. The company offers a full range of cloud and on-premises solutions, as well as a resource network that empowers and connects organizations of all sizes. Organizations use Blackbaud technology to raise, invest, manage and award more than $100 billion each year.
Shares of Blackbaud, which has a market-cap of $3.1 billion, are up 1% thus far in 2016 and 27% in the past 12 months.
Blackbaud provides the software for nonprofits to run their businesses. Nowadays the focus at these organizations is to mine money from Millennials. Gianoni said Millennials donate to charity and other causes differently than previous generations. For example, they are more mobile and more focused on participating in an event than simply giving money.
"They are a bit nonprofit agnostic so they will change who they give money to based on what is happening in today's news, and they will do that potentially participating in an event like a bike ride or a 10K run," said Gianoni.
Gianoni said the higher education market is strong as well, as more colleges and learning institutions go on capital-raising campaigns.
Considering the interest in the cloud and Blackbaud's relative lack of competition in the nonprofit technology space, one would think that Gianoni would be getting overtures from larger tech players seeking new markets. He said that has not been the case, although that may change.
"It's pretty difficult to show up in a vertical software market," said Gianoni. "We have 35 years of experience. It's a very complex market."