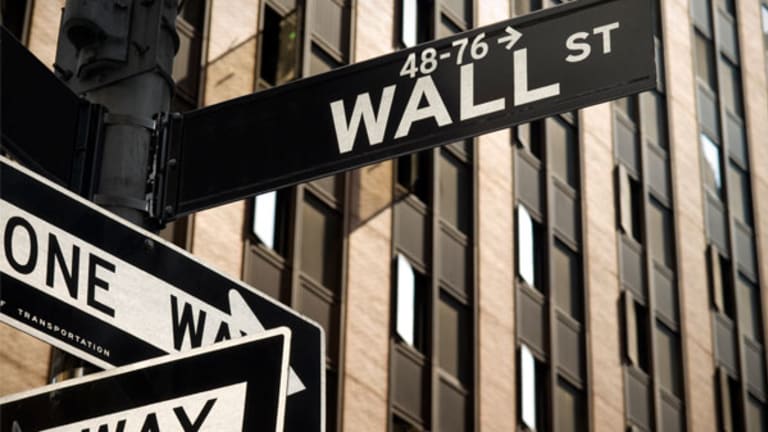 Cramer: 'Noisy' Is a Pretty Good Word for This Inflation
It's across the board, and it's out of Yellen's hands.
This article was originally published at 7:01 a.m. on Real Money. If you want more, we're throwing our doors open for all of July and giving away free passes to Real Money, Real Money Pro and 10 portfolio-based newsletters. Sign up now.
NEW YORK (Real Money) -- So now it's inflation going into Quarter No. 3. That's the concern. That's what's making the Federal Reserve look comical now: the inflation in beef, chicken, cheese, coffee, milk, pork, dairy, almonds, gasoline, airfares, homes and airfares, and let's throw in limes and avocados while we are at it.
Forget that there really is little to no labor inflation. We get average work hours and we get average wages, and they have been stagnant for so long that we don't even talk about them much anymore. They have become a given.
Forget that it is almost impossible to "get someone" a job. I talk to enough people in enough industries that I can confidently say this: Unless you want to be at the lowest end of a service industry or you want to work in the oil, gas and pipeline businesses, you can't make a call, you can't place, you can't even get a call back.
It's like that everywhere. The tremendous innovations in industrial applications have made it so that your company is an oddity if it doesn't fire a certain percentage of people per year.
The Web's amazing power to create price discovery in almost everything makes for the destruction of pretty much every higher-priced retailer. It means the inability to raise prices without the quick loss of sales to a competitor unless you offer the highest-quality, most differentiated merchandise, along the lines of Restoration Hardware (RH) - Get Free Report.
Oh, and the endless commodity wars within the supermarket aisles are making many of those commodity prices impossible to pass on. Someone eats them somewhere along the supply chain toward the consumer. That's the case whether it's the cereal makers, such as General Mills (GIS) - Get Free Report, or the soda companies, which have no pricing power in this country, or the frozen and less-than-fresh food aisles, where the hapless companies such as ConAgra (CAG) - Get Free Report play and the big acquisitions are occurring.
The supermarkets like Kroger (KR) - Get Free Report have been able to take share and not be hurt. The Whole Foods (WFM) of the world? Different story. They have had to keep prices low in order to offset the competition, so the consumer hasn't been hurt there as much as you would think.
The restaurants, we know, are having a really hard time passing on costs. They are eating them for the most part, with the exception of increases of a penny here and a penny there.
Yes, if you buy chicken and beef, you have seen increases. I don't mean to sound cruel, but people will trade down and avoid the most inflated areas of protein-based goods, at least until the weather cycle changes and we go back to normal. It was only a few years ago that corn, the backbone of the food chain, went through the roof, and we heard about that pretty constantly from the inflation bears. Then the weather got good and corn was crushed in price in the very next season. The same thing will happen again to these other commodities. Limes? Already peaked. Same with coffee. The guacapocalypse? Darn it, just my luck with Bar San Miguel, the restaurant I co-own.
Home prices? They've peaked already as demand has slowed from sticker shock in all but the few areas where the restrictions on building have simply gotten too great.
That brings me to the actual intractable ones. Airfares? The government-blessed mergers that caused the problem. Oil-and-gas? World calamities are behind it -- not production, which had been well on the increase until the turmoil.
So, let me ask you. When Fed Chair Janet Yellen says things are "noisy," why scoff at her? The big stuff, wages and the like, are under control. Will the rest bow to higher interest rates on U.S. Treasuries? I don't think so. She can't slash airfares. She can't stop ISIS in Syria. The rest? You know what? I think "noisy" is a pretty darn good word for it.
At the time of publication, Action Alerts PLUS, which Cramer co-manages as a charitable trust, had no positions in the securities mentioned.
Coca Cola, Exxon, Home Depot: Profit From Covered Call Options