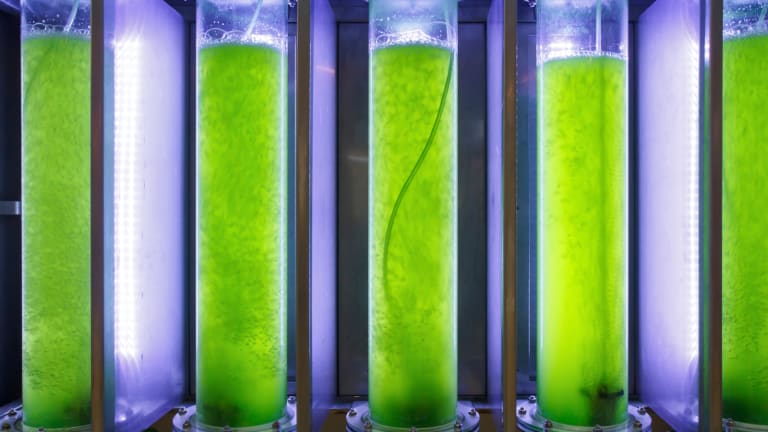 No Easy Cure for What Ails Biotech Stocks Like Valeant, Biogen
Make incremental moves in volatile biotech stocks until the onslaught in the space is over.
This commentary previously appeared on Real Money Pro on Oct. 22, 2015, at 10 a.m. ET. Click here to learn about this dynamic market information service for active traders.
It was already tough sledding for biotech and pharma investors before the mainly election-driven rhetoric about drug price gouging hit the sector in October. Hedge-fund hotel Valeant Pharmaceuticals (VRX) has become the poster child for the bad actors in the space. It is now a battleground stock. On one side are noted short sellers like Citron Research and media outlets like the New York Times trying to take down the company's business model; on the other side are famed fund managers like Bill Ackman, who reportedly upped his stake by a reported $200 million as the stock continued to plummet.
I have no opinion on Valeant and I do not hold it. But if I were going to take a shot at a quick profit, I might do some out-the-money bull-call option spreads with the hope of a quick rebound and gain.
Other than that, I am not touching this leper. I am allocating additional funds to long-term, large-cap growth stocks that have been caught up in the recent aversion to biotech and biotech stocks. The largest biotech ETF, the iShares Nasdaq Biotechnology ETF (IBB) , is in official bear territory, but seems to be holding around the $300 level.
I bought a few more shares of Biogen (BIIB) Wednesday. The company reported better-than-expected earnings and raised guidance Thursday. Usually those results would have the stock up 7% to 10%, but the shares only gained 4% and at one point during the day were barely above their opening price after these results.
Large generic drugmaker Mylan (MYL) has been taken out and beaten like a rug recently, losing more than a third of its value over the past few months. Its biggest seller is the EpiPen (about 13% of overall sales), which is about to face competition, and Mylan is about to launch a competing version of Teva Pharmaceutical's (TEVA) blockbuster multiple sclerosis drug Copaxone. This firm is not likely to see any fallout from the sudden -- and what should be fleeting -- focus on drug prices by politicians and the media. The company is growing earnings by 10% to 15% annually and sells for less than 10 times current-year profits.
I have also been adding to core holdings Gilead Sciences (GILD) and Amgen (AMGN) over the past month. Both have held up well in recent weeks even as many in the sector have been taken out and shot. I expect both companies to deliver good results when they report quarterly earnings next week. Both have rock-solid balance sheets, deep pipelines, attractive valuations, and they provide small dividend yields to boot.
I am only making incremental moves, as it is hard to predict when this onslaught on this space will end, although it does feel like these sectors are trying to put in a bottom. Until then, I will continue to allocate additional funds to these areas that have long-term value at current levels while the market throws the babies out with the bathwater.
At the time of publication, Jensen was long AMGN, BIIB, GILD and MYL, although positions may change at any time.