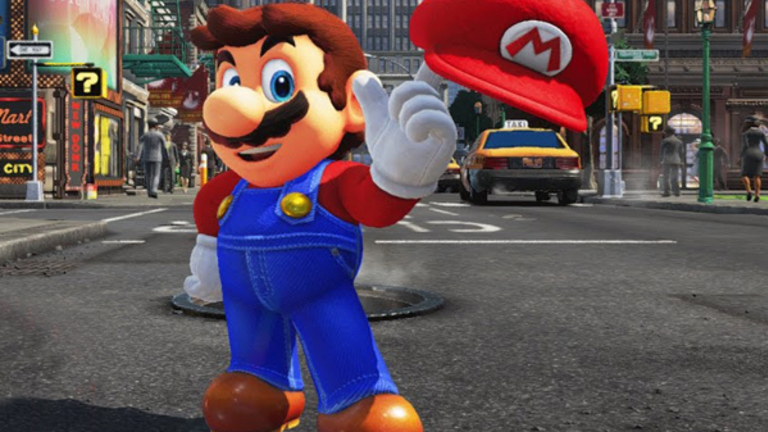 Nintendo Switch Is Hot in Quarter, but Sales Just Soared 450% in This Other Business
Nintendo is on fire.
Nintendo Co.  (NTDOY) - Get Nintendo Co., Ltd. Report  reported bumper demand for its new Switch console Wednesday that helped the recovering gamemaker beat earnings forecasts in its fiscal first quarter.
Nintendo sold 1.97 million Switch consoles in the period from April to June but kept its sales forecast unchanged at 10 million despite heavy demand. The Kyoto-based group ordered a production increase for the Switch in May as it was struggling to keep up with demand for the $300 hybrid home console and handheld gaming machine.
Nintendo reported a 148% year-on-year rise in revenue to ¥154 billion ($1.39 billion) in its fiscal first quarter while operating profit jumped to ¥16.2 billion, more than quadruple the company's fourth quarter result and up from a loss of ¥5.1 billion a year earlier. Thomson Reuters' median forecast was for an operating profit of ¥9.5 billion.
Nintendo said it would stick with its April forecast for an operating profit of ¥65 billion in the 12 months ending March 2018.
Nintendo has seemingly successfully transitioned from being known for its hardware to also being an online games producer. It reported a 450% increase year-on-year for income related to smart devices and IP. Last year it was part of the release for the augmented reality game Pokemon Go and also launched the Super Mario Run game for mobile devices.
The earnings were released after the shares closed in Tokyo after gaining 1.33% throughout the Wednesday session, closing at ¥35,770. Share have gained 29.51% in the past three months.
Watch More from TheStreet:
Sorry Zuckerberg, Elon Musk Still Thinks Artificial Intelligence Is a Huge Problem