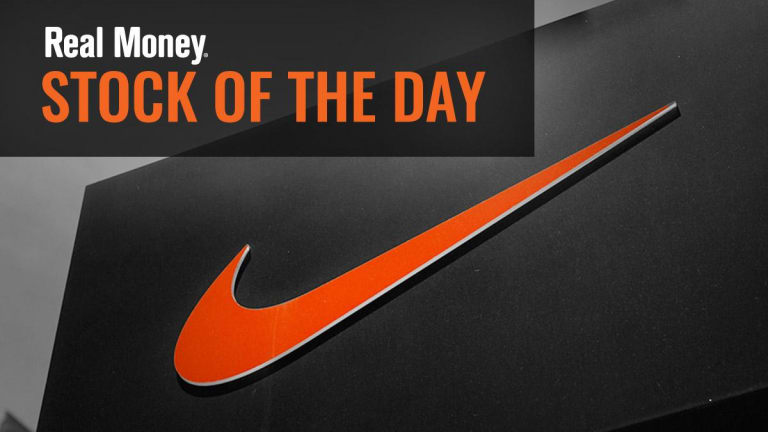 Nike's Q2 Results Were Impressive, Really Impressive
There is so much positive vibe here that it becomes difficult to describe.
I'm a Runner. Not a marathoner or anything like that. I run for conditioning, and I compete in short races, like local 5k's and 10k's. I always think that I will just run this one for fun, and then as the race wears on, I become competitive and try to medal in my age group. As Father Time has done a certain amount of harm, I have watched my fastest mile (yes, I still keep track every year) lose about a minute and a half since high school. The point is that I do keep track. I still try.
That said, I have never been a fan of Nike (NKE) - Get Report running shoes. I find the sizes just don't match up well with a person's real world shoe size. I find myself slightly more prone to minor injury when I run in Nikes. For running, New Balance is more my speed. However, Nike is the one that went to the tape last night.
Just Wow!!
Nike reported an EPS beat and a sizable increase in revenue for the firm's second quarter. The underlying data, as well as the earnings call were impressive, and I mean really impressive. There is so much positive vibe here that it becomes difficult to describe. Both the Nike and Converse brands exceeded expectations. Higher input costs were countered to the point that there was indeed an expansion in gross margin.
How did they do that? In several ways. First the firm was able to drive higher average selling prices through it's Nike Direct platform. The firm now says that they see, and I quote, "potential to have digital be the majority of our business." They do this while still touting successful promotions through the likes of retail giants like the Foot Locker (FL) - Get Report ,and Dick's Sporting Goods (DKS) - Get Report chains. More on that below.
But wait, there's more. North American revenue was strong at 9% growth, but revenue realized from the Greater China area increased by 26%. Nike has now experienced revenue growth of 10% or more from China for every quarter over a four and a half year period. Trade war? Nike says that as a firm, they see no impact. Whoa. Can't remember the last time I heard any executive of any large multi-national corporation say anything like that.
The Most Interesting of Charts
The Good... This name obviously hit support at the center trend line of my Pitchfork model just before this earnings related pop. That became necessary after the 61.8% retracement level off of the entire 2018 move had broken.
The Bad... The daily MACD? Money Flow? Relative Strength? They stink like a hamper full of used athletic wear.
The Ugly... I know you saw it. The "Death Cross" That's why the algos hit this name so hard this week ahead of earnings.
The Trade
The stock is trading above $73 as I bang out this note, well above the Thursday close of $67.53. Want to buy it? Be my guest, but there is a good chance that if you are not already wearing them, these horses have left the barn. Above $74 (the intersection of the 50 day and 200 day SMAs), I think this name is probably ripe for a rental short as long as I get myself flat before the close (Quadruple Witch... Don't be a hero over what is nearly a four day break.) If one does carry short side risk into the weekend, one also needs to purchase a December 28th call up in the $78 area just to protect one from oneself. Know what I mean? That said... If not, I remain approachable. I also generally like both people and puppies.
Note: I may just put a bull call spread on in either Foot Locker or Dick's Sporting Goods if the shares come in after they ramp a little. Both firms report in February and some of this may be in the sauce.
At the time of publication, Stephen Guilfoyle had no position in the securities mentioned.