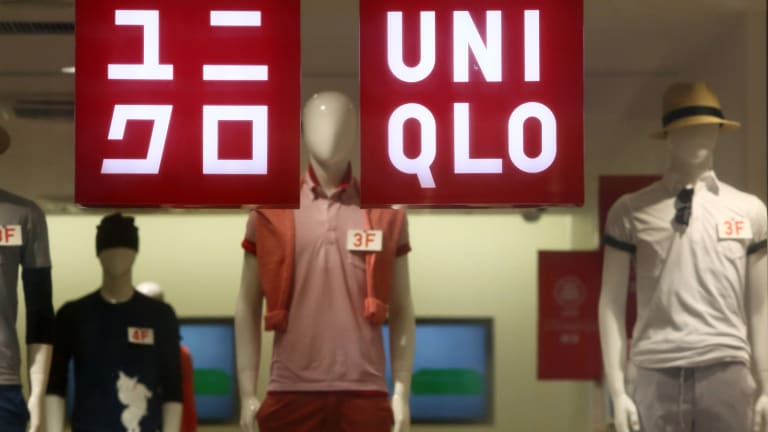 Nike Loses Long-Time Endorser Roger Federer to Uniqlo
Money talks and Uniqlo is paying Roger Federer a ton of it.
Money talks and Uniqlo is paying Roger Federer a ton of it.
Nike Inc.'s (NKE) - Get Report more than 20-year relationship with tennis star Roger Federer has ended.
The world's top-ranked pro tennis player showed up at Wimbledon on Monday, July 2, 2018, wearing Japanese clothing brand Uniqlo, signaling an end to the endorsement contract Federer has had with Nike since 1997. 
"Mr. Federer is one of the greatest champions in history; my respect for him goes beyond sport," Uniqlo founder and CEO Tadashi Yanai said in a statement. "Our partnership will be about innovation on and off court. We share a goal of making a positive change in the world, and I hope together we can bring the highest quality of life to the greatest number of people."
Sources told The Wall Street Journal that Uniqlo will pay Federer $300 million over the next 10 years. While the tennis superstar is still considered the best player in the world, the 37-year old Federer is definitely on the back-end of his illustrious career. 
Federer was wearing Uniqlo apparel, but the company, which is owned by Japan's Fast Retailing Co. , does not make shoes, so Federer, naturally, wore Nike sneakers. 
Federer's "RF" logo is still the property of Nike, but the tennis star said eventually he will have control of it. 
"The RF logo is with Nike at the moment, but will come soon to me at some point. I hope sooner rather than later ..." Federer said at Wimbledon, according to Sport360 reporter Reem Abulleil. "It will come with me at some point, they are my initials. The good thing is it's not theirs forever."