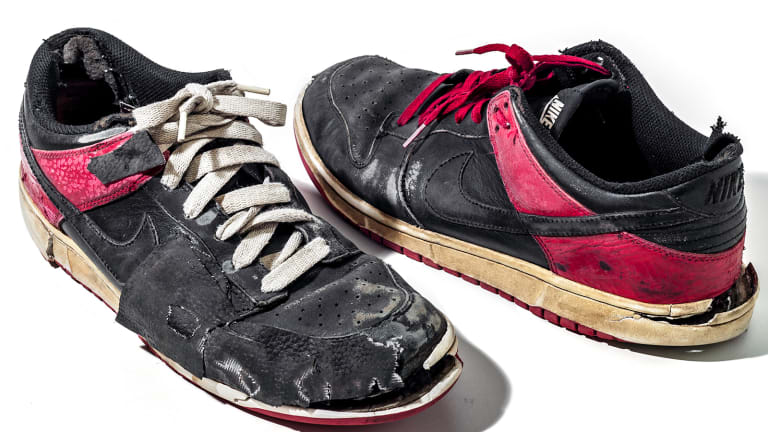 Publish date:
Nike Earnings Jump Expectations While Micron Stock Plunges
Nike's fourth-quarter earnings exceeded Street expectations.
Nike's fourth-quarter earnings exceeded Street expectations.
NEW YORK (TheStreet) -- Nike's (NKE) fourth-quarter earnings exceeded expectations and the sportswear giant expects future revenue from a couple of its exclusive deals.
Nike said after the bell on Thursday it earned 90 cents, smashing expectations of 83 cents. Revenue jumped to $7.78 billion from last year's $7.42 billion.
Nike has great revenue expectations from its exclusive partnership with the National Basketball Association and sponsorship presence at the 2015 FIFA Women's World Cup. Nike shares, which closed in regular trading at $105, were up nearly 4% in after-hours trading to $109.
"'Fiscal 2015 was an outstanding year for Nike," Chief Executive Mark Parker told investors. "Our consistent growth is fueled by our connection to the consumer and our ability to deliver innovation at an unprecedented pace and scale."
As part of its four-year-long buyback program, the company re purchased 6.8 million shares during the fourth quarter for around $678 million. Worldwide futures order for Nike products rose 2% from last year's numbers to $13.5 billion.
At the other end of the scale was Micron Technology (MU), whose earnings missed estimates, plunging its shares in late trading by nearly 12% to $21.
The semiconductor company said it experienced market headwinds and particular weakness in the PC sector. The manufacturer posted earnings of 42 cents, missing the predicted 57 cents per share. Revenue also disappointed, coming in at $3.85 billion. The company has struggled with stagnant revenue growth and declining margins over the last few quarters due to weak product demand.
CEO Mark Durcan said the company also suffered from weak exchange rates and the 10% drop in DRAM selling prices.