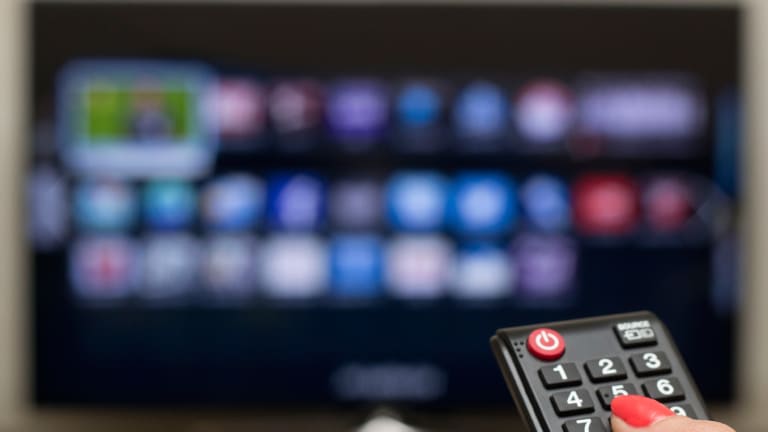 Nextstar Media Agrees to Buy Tribune Media
Tribune shares jump on announcement of media mega-merger.
Nexstar Media Group Inc. (NXST) - Get Report  announced Monday it entered into an agreement to buy Tribune Media Co. (TRCO) - Get Report for $6.4 billion in cash and debt.
Nexstar said it will pay $46.50 a share in cash to purchase all the outstanding shares of Tribune - a 15.5% premium to Tribune Media shareholders based on its Nov. 30 closing price of $40.26.
The companies said the deal, which they expect to close in the third quarter of 2019, will  immediately add to Nexstar's results, including $160 million of mutual benefits in the first year. The deal has been approved by the boards of both companies. 
"Nexstar has long viewed the acquisition of Tribune Media as a strategically, financially and operationally compelling opportunity that brings immediate value to shareholders of both companies," Nexstar CEO Perry Sook, said in a statement.
Shares of Tribune jumped nearly 10% in premarket trading on Monday, rising $3.97 to $44.23 after ending the day Friday at $40.26. Shares of Nexstar rose 96 cents, or 1.16%, to $83.60 in premarket trade. The stock ended the day Friday at $82.64, up 1.73, or 2.14%.
Nexstar has about 175 TV stations, including NBC, CBS, ABC and Fox affiliates, which reach roughly 40% of U.S. households. Tribune owns or operates more than 40 stations, as well as the national network WGN America.
Reuters initially reported Nexstar's deal for Tribune on Sunday.