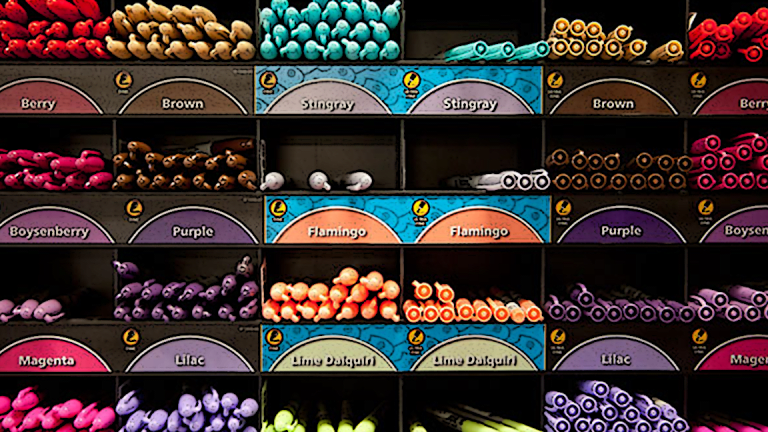 Newell Brands Lifts Off Following Earnings Beat
Newell Brands jumps after the owner of Sharpie, Elmer's and Graco brands reports third-quarter earnings above expectations, and raises its full-year outlook.
Shares of consumer products maker Newell Brands Inc. (NWL) - Get Report jumped more than 14% on Friday, Nov. 2, after the owner of the Sharpie, Elmer's and Graco brands reported third-quarter earnings that were above expectations, and raised its full-year outlook.
The company swung to a net loss of $7.1 billion, or $15.10 a share in the latest quarter from a profit of $234.4 million, or 48 cents a share, as it recorded an $8.1 billion charge related to the impairment of goodwill and trade names.
Excluding those non-recurring items, "normalized" earnings came in at 81 cents a share, surpassing analyst estimates of 65 cents, according to FactSet. Sales dropped 10.9% to $2.28 billion, below the FactSet consensus of $2.35 billion.
Investors appeared to take a shine to the company's upward revision of its forward earnings guidance, however, with shares rising $2.36, or 14.3%, to $18.91.
Newell revised its 2018 adjusted EPS guidance range to $2.55-$2.75 from $2.45- $2.65, and maintained its sales outlook of $8.7 billion to $9 billion.
"Our focus on margins and operating cash flow has begun to pay off as we generated strong sequential improvement on both metrics resulting from organization restructuring and diligent cost and working capital management," CEO Michael Polk said in a statement.
The stock, which closed at a seven-year low on Monday, had plunged 38% over the past three months through Thursday.