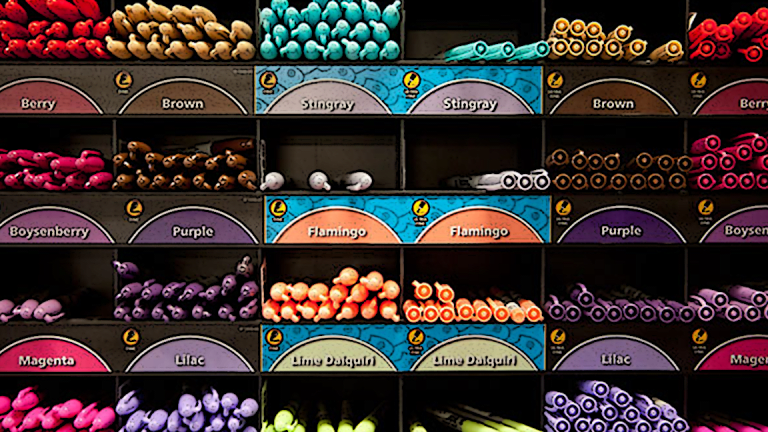 Newell Brands Reports Better-Than-Expected First Quarter
Newell Brands reports better-than-expected first-quarter results on stronger sales of its household products and streamlined costs.
Newell Brands (NWL) on Friday reported better-than-expected first-quarter results on the back of stronger sales of its household products and streamlined costs.
The maker of Rubbermaid storage containers, Sharpie markers and other household and baby products reported a net loss of $151 million, or 36 cents a share, vs. net earnings of $53.3 million, or 11 cents a share, in the comparable year-earlier period.
On an adjusted basis, the company posted net income of $60.9 million, or 14 cents a share, above the 6 cents a share analysts surveyed by FactSet had been expecting. In the year-earlier period, the company posted adjusted per-share earnings of 28 cents.
Sales came in at $1.7 billion, down from $1.8 billion but in line with analysts' forecasts.
"We have had a good start to the year and are encouraged by the improvement in results in the first quarter," CEO Michael Polk said in a statement, noting that sales were "at the higher end" of the company's expectations.
"We have taken decisive action to strengthen performance, and those actions are beginning to yield results," he said.
The company also reiterated its second-quarter guidance of between $2.1 billion and $2.15 billion in sales, and per-share earnings of between 34 cents and 38 cents.
Newell earlier this week announced that it has completed the sale of its plastics- and materials-producing Process Solutions business to an affiliate of One Rock Capital Partners, and its home-cleaning Rexair business to investment funds affiliated with Rhône Capital.
That follows the company's announcement in March that Polk will retire as CEO at the end of the second quarter. Polk has been CEO since 2011 and a member of the board since 2009.
Shares of Newell jumped more than 8% to $15.88 in early trading on Friday. The stock has fallen 16% since the company last reported earnings on Feb. 15.
Learn the History of the Companies in Your Portfolio | Behind the Label