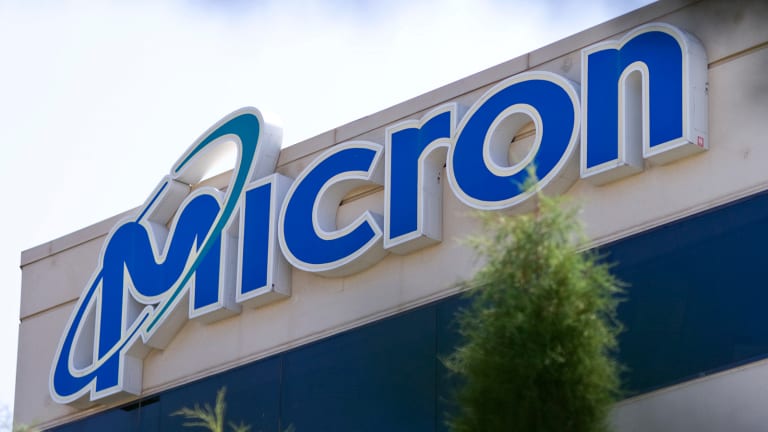 New York & Company and Micron Technologies: Doug Kass' Views
Bret Jensen, filling in for Doug Kass, shares his views on a potential Microsoft and Salesforce tie-up, a Micron Technologies upgrade, and New York & Company's potential turnaround.
NEW YORK (Real Money Pro) -- Doug Kass shares his views every day on RealMoneyPros.Click here for a real-time look at his insights and musings. Bret Jensen filled in for Kass on Friday May 22, 2015.
Yellen No Big Impact
Posted at 2:39 PM EDT on Friday, May 22, 2015
By Bret Jensen
Stop me if I have said this a half dozen times today -- the market remains mostly flat with 90 minutes left to close. Equities largely shrug off latest comments from Fed Chairperson Yellen. Europe ends with its best week in the last month and a half.
Interesting report on CNBC that Microsoft (MSFT) and Salesforce (CRM) have held significant talks about acquisition but disagreed on price. Mr. Softie offered $55 billion and Salesforce wanted $70 billion. Whether anything eventually comes from it is anybody's guess.
Mizuho upgrades Micron Technologies (MU) today, which is boosting stock some two percent in trading today. Has $39.00 a share price target and sees tech stock as second half story. I agree with analysis and stock is extremely cheap in a market I consider overbought.
Land rigs fall for the 24th straight week, but were only down 1 to 659. With recent rise in oil, maybe the worst is over for drilling activity.
Must Read:Expect September Fed Rate Hike, U.S. Economic Slowdown Is Over
New York & Company: Turnaround Play?
Posted at 1:15 PM EDT on Friday, May 22, 2015
By Bret Jensen
Markets are mostly even ahead of Yellen's remarks.
Here are a few things I am watching at mid-day.
Brean Capital reiterated its buy rating and $4.00 a share price target on New York & Company (NWY) even after so-so earnings this week.
I have a small position in this possible turnaround play. The company is seeing good e-commerce growth and doing some things to help improve margins. It has one of the lowest price-to-sales ratios in retail. It also has lots of cash on the balance sheet, some small insider buying and most importantly, it should move from posting a small loss in the just-completed fiscal year to better than a dime a share of profit in this fiscal year. If the retailer can improve margins just a little, growth could be extremely solid. Stock goes for just $2.50 a share.
Differing opinions on Hewlett-Packard (HPQ) , but they are mostly negative. I am seeing five hold ratings initiated or reiterated versus just one buy rating.
Just a very tough environment in Brazil these days, as bourses there are under pressure today as Moody's downgrades the rating on the debt of Centrais Eletricas Brasileiras  (EBR) , the country's largest utility, to junk.
I might have a unique perspective in Miami, but the some of the economies of South America like Brazil, Argentina and Venezuela are falling apart and not getting much notice. This sure has helped high-end condo sales in my neighborhood as money flees the continent.
This article is commentary by an independent contributor. At the time of publication, the author held positions in the stocks mentioned.