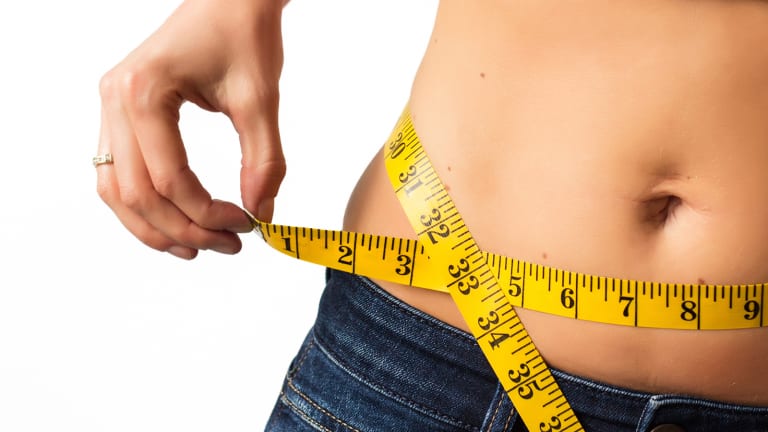 New Year's Resolution Season Busy Time for Weight Loss Industry, Says Medifast CEO
The weight loss industry swings into high gear as New Year's resolutions encourage people to get in better shape.
The weight loss industry swings into high gear as New Year's resolutions encourage people to get in better shape.
New Year's resolution season is the busiest time of the year in the weight loss industry. Michael MacDonald, CEO of Medifast (MED) - Get Report , said the arrival of Oprah Winfrey at Weight Watchers International (WTW) - Get Report will raise the stakes even higher.
"I'm very excited that Oprah decided to get involved with a weight loss company," said MacDonald. "You don't want your industry leader not to do well if you are in that particular industry."
Shares of Weight Watchers, down 14% year-to-date, soared after the firm announced in October that Winfrey would take a 10% stake.  The billionaire media mogul also received options to acquire an additional 5% stake and joined the Weight Watchers board as well. Shares of Medifast have dropped 9% so far this year.
Studies show that, by Jan. 10, most Americans have given up on their New Year's resolutions. MacDonald said Medifast's goal is not only to provide customers with the tools to start their weight loss journey, but to support them the entire way.
MacDonald said consumers are increasingly looking for a holistic approach to weight management. The company's "Take Shape For Life" program sees reaching a healthy weight as only the first step in a lifelong progression toward optimal health. Traditional dieters do remain, however, but even they want increasingly better, cleaner foods, according to MacDonald.
MacDonald said that, in 2016, his company will grow and expand its Health Coach network throughout the country and dig deeper into the U.S. Latino market. Medifast will also be launching a sports nutrition line in the coming year, starting in the first quarter when the company will act as a private label distributor of protein bars and ready-to-drink shakes.
"We've designed them to (meet) NCAA regulatory compliance so these will be outstanding products and give us an excellent entrée to that market," said McDonald.
Finally, MacDonald said health-tracking technologies like Fitbit (FIT) - Get Report and the Apple (AAPL) - Get Report Watch complement his company's weight loss products, as opposed to competing against them.
"They (consumers) are going to want to keep track of their calories, how they are doing, how they are living and the steps they are taking," said MacDonald. "And the way you lose weight with us is by eating the food."