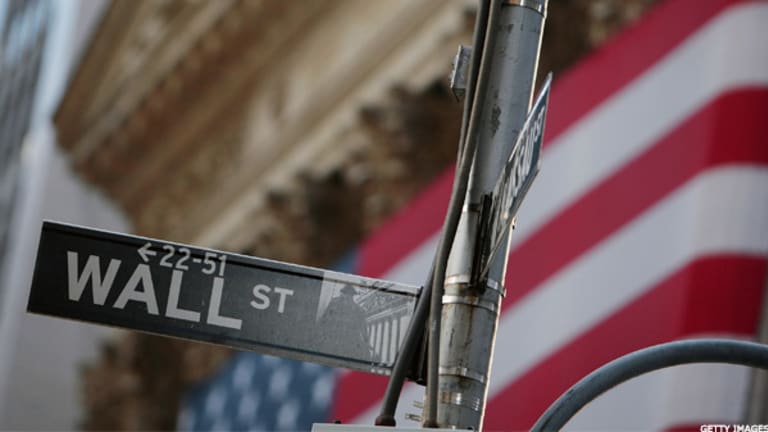 New Year, New Finances: Finra Tips for Getting in Financial Shape
The new year is a good time to give your financial situation a makeover, according to Susan Axelrod, executive vice president of regulatory operations at Finra.
NEW YORK (TheStreet) -- As 2014 comes to an end and with a new year about to begin, now is a great time for investors to shore up their personal balance sheets and make sure they're in proper financial shape. 
Start with credit cards, says Susan Axelrod, executive vice president of regulatory operations at the Financial Industry Regulatory Authority (Finra). Credit cards have high interest rates, so it's best to pay off any remaining balances as soon as possible. 
If consumers can't make the full payment, they should try to pay off as much over the minimum as possible. 
In order to avoid going into credit card debt, investors should consider creating an emergency fund. This "rainy day fund helps create financial stability" when times get tough or when an unexpected expense arises, she said. 
An emergency fund will help soften the blow due to events such as a housing or car related repair, or a temporary job loss. It's best to have one month's worth of salary in a federally-insured savings account, before working up to three month's salary, Axelrod reasoned. 
If that's too much to start with, savers should consider socking away $20 per week. If one were to do so now, that would add up to over $1,000 in less than a year. 
Finally, Axelrod says investors should be careful with their personal and sensitive information when it comes to cyber security. 
Those who access bank accounts, credit card accounts and brokerage accounts online should make sure their firewall and anti-virus software is up to date. They should also remember to log out. This goes for mobile use as well, she said. 
And don't get conned into a phishing scam by providing personal information to an unsolicited email, she advised. 
By following some of these tips, investors and consumers can not only improve their financial stability, but also protect themselves and the savings they've accrued. 
-- Written by Bret Kenwell 
This article is commentary by an independent contributor. At the time of publication, the author held no positions in the stocks mentioned.