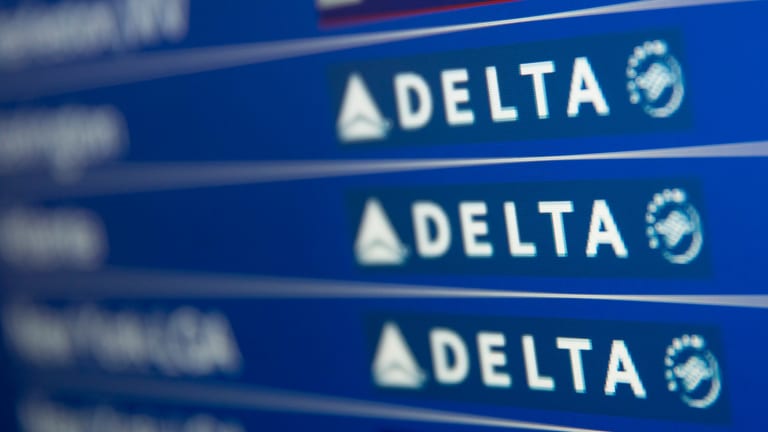 New Study Finds Fault with Delta Airlines on Fare Transparency
A new study finds the odds are stacked against consumers who try to find the best airfares on line.
NEW YORK (TheStreet) --  A new study finds the odds are stacked against consumers who try to find the best airline fares online. The study, released by the Travel Technology Association, notes some airlines no longer provide their fare and schedule information to smaller travel websites. Delta Airlines (DAL) - Get Free Report, which last year stopped providing such information to these other entities, is one such example, says Yale Professor Fiona Scott Morton, who authored the study.
She says this lack of transparency puts consumers at a disadvantage and she estimates U.S. consumers have paid an additional $6.7 billion in costs as a result. Southwest Airlines (LUV) - Get Free Report is one example of how these costs are higher. The Texas-based carrier lists its fare and schedule information only on its own website, resulting in some consumers actually paying higher fares for Southwest flights than other flights offered by different carriers for the same route. Morton says travel search websites are now less effective than they were in the past. With fare and schedule information lacking, Morton says up to 41 million passengers may chose not to fly on an annual basis.
Morton says economic research has found that when there is information transparency, prices tend to be lower for a number of products, including insurance, books, CDs and automobiles. She says the lack of transparency is especially problematic in the airline industry, where consolidation has reduced competition to four major carriers. She does not expect this trend toward fewer disclosures on fares and schedules to reverse itself without government agencies taking action.
The study also notes that U.S. airlines reported first quarter net profits that were more than double year ago results. The International Air Transport Association forecasts that airline profits are expected to reach $25 billion this year, up 26% from last year. The strongest profit performance has been among North American airlines.