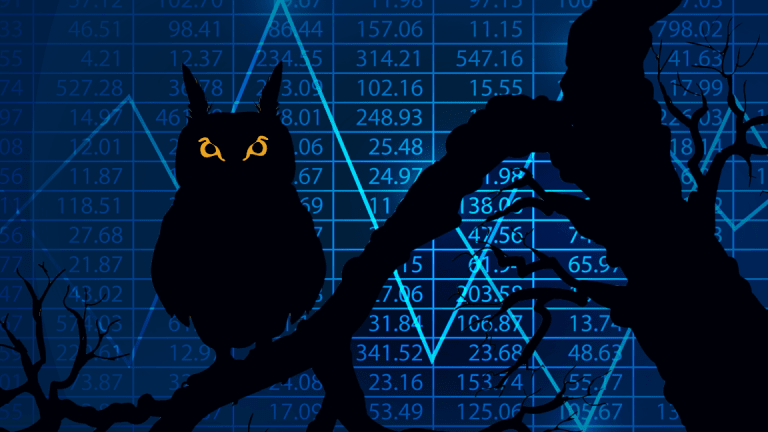 New FANGs for Halloween: Best of Cramer
TheStreet's Jim Cramer explains why the FANG stocks may need some reviewing.
Here are Jim Cramer's top thoughts on some of the biggest stories of the week. 
Cramer: Halloween Is Coming; We Need a New Set of FANGs
Maybe we need some new FANGs. Thursday, right from the get-go, Facebook (FB) - Get Free Report , Amazon (AMZN) - Get Free Report , Netflix (NFLX) - Get Free Report and Google (GOOGL) - Get Free Report (now Alphabet), took it on the chin. They traded together almost equally, and you can tell that they had gotten ETF-ed -- shorthand for undiversified. All a group, nothing newsworthy, taken them all down.
They have become the de facto short for high growth players and, to some degree, they have been wrecked, creatures of emotion, not enterprise, handcuffed to each other to make it so hedge funds and errant retail investors can "get something" off into the maw of the downturn.
At the same time these stocks were drowning, though, you could see a different set of high growth stocks hang in there, undiscovered, not exploited by those so desperate for fees -- at least not yet -- and making all of the sense in the world.
Mind you, this is a nascent thought, unlike FANG, devoid of acronyms, at least so far. They were Red Hat (RHT) - Get Free Report , VMWare (VMW) - Get Free Report and Adobe (ADBE) - Get Free Report , the new three kings of the cloud. The first allows you to switch cheaply from one cloud to another, the second is an on-ramp for Amazon, among so many other things, and the third is the way to be creative, commercial, artistic and rigorous about web use.
Now, I am selling them all short with these little epithets about their business, and you could say because they "look" like Adobe, they were taken up by Adobe, as PayPal (PYPL) - Get Free Report no doubt would have been if people hadn't been so concerned about the earnings last night, which, of course were blow-out.
Adobe did have a particular set of circumstances that set it off. There had been some confusion in the conference call about how this quarter just reported would be. Adobe management had been saying they saw 20% growth for the year, and some thought they had walked it back to 18-20%, which you could have gleaned from a close reading of the call.
Some analysts took it as a glitch and ran with it, especially those still fighting how big Adobe could be and how large the total addressable market might be for all its new verticals.
So, when Adobe at its analyst day raised the total addressable market by a huge factor and backed a plus 20% growth, implying an actual acceleration, you could see the reverse thrusters put on and the shorts were buried, as the stock traded up relentlessly and finished at a high, up more than 18 points.
The rest of the Nasdaq was a sea of red, with Action Alerts PLUS charity portfolio name Apple (AAPL) - Get Free Report leading it down on what might turn out to be spurious reports of order cutbacks -- I couldn't confirm them and the best analyst on Apple, Katy Huberty at Morgan Stanley, threw cold water on them in a well-thought-out squib last night.
The linked FANG was getting crushed, yet the troika I mentioned stood strong, because they are all part of the e-commerce trend that has become among the most secular on earth in order for companies to on-board and be rigorous in the cloud.
I have always felt that the best way to get a read on what is working is what surfaces the quickest and springs back to life the fastest, or doesn't go down at all on really hideous days. It used to be FANG plus Broadcom (AVGO) - Get Free Report , Nvidia (NVDA) - Get Free Report and Salesforce.com (CRM) - Get Free Report . Not anymore.
Now it's e-comm, and Paypal will join the group today. Hmm, Paypal, Redhat, Adobe and VMware. PARV? VARP? PRAV, VRAP?
This is the new group of loved stocks, and they haven't been linked yet.
Maybe we have to buy another vowel. 
Join Jim Cramer, CNBC's Jon Najarian and Other Experts Oct. 28 in New York
Jim Cramer will host CNBC's Jon Najarian, TD Ameritrade's JJ Kinahan, famed analytics expert Marc Chaikin and other market mavens on Oct. 28 in New York City to share successful strategies for active investors.
You can join them as they discuss how smart investors can make the most of options trading, futures contracts, fundamental and quantitative analysis and great ETFs to buy right now. Participants will also get a chance to meet Jim and other panelists and take photos.
When: Saturday, Oct. 28, 8 a.m.-3 p.m. ET
Where: The Harvard Club of New York, 35 W. 44th St., New York, N.Y.
Cost: $250 per person.
Click here for the full conference agenda or to reserve your seat now.
Facebook, Alphabet, Apple, Broadcom, Nvidia, Allergan and Abbott are holdings in Jim Cramer'sAction Alerts PLUS Charitable Trust Portfolio.Want to be alerted before Cramer buys or sells FB, GOOGL, AAPL, AVGO, NVDA, AGN and ABT? Learn more now.
Originally published Oct. 19 at 4:01 p.m. EDT
Action Alerts PLUS, which Cramer co-manages as a charitable trust, is long AAPL, AVGO, FB, GOOGL, NVDA, AGN, and ABT.