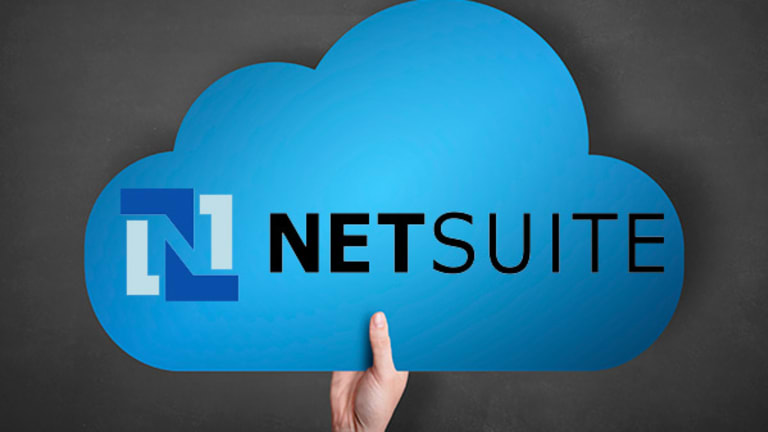 NetSuite Buyout Rumors, Doubted By Many, Come True In Oracle Deal
Shares of NetSuite are rallying after the announcement that the company has agreed to be acquired by Oracle.
Shares of NetSuite (N) are rallying after the announcement that the company has agreed to be acquired by Oracle (ORCL) - Get Report . This comes after long-standing rumors of a possible tie-up of the two were rekindled in recent weeks, though those rumors were dismissed by many Wall Street analysts.
WHAT HAPPENED: Oracle announced this morning that it has entered into a definitive agreement to acquire NetSuite, "the very first cloud company." The transaction is valued at $109 per share in cash, or approximately $9.3B. The transaction is expected to close this year.
RECENT RUMORS DISMISSED: Last week, SunTrust analyst John Rizzuto told investors he did not believe Oracle would buy NetSuite after financial blog Proactive Investors reported on a possible deal, saying he saw the synergies from such acquisition as limited. Further, he questioned the blog's credibility after it recirculated rumors of a pending deal for the third time in the previous three weeks. Rizzutto also noted that no other major news source had reported on a similar story at the time. The analyst said Oracle would be "ill-advised" to buy NetSuite. Rizzuto was not the only one doubting that an acquisition would take place. On June 13, Ross MacMillan, his peer at RBC Capital, shared a similar opinion, placing a "low to medium" probability on the deal given a mixed strategic rationale and challenges of integration. Nonetheless, MacMillan speculated that if an acquisition took place, the fair value would be $100-$110 per share as suggested by recent comparable transactions. Also on that day, in a separate note to investors, Cowen analyst J. Derrick Wood said he saw little merit to such a buyout argument, citing major product overlap, regulatory and legal risks, and little margin leverage that would be gained by Oracle in acquiring NetSuite.
HIGH PRICE TO PAY: Following the acquisition announcement, Jefferies analyst John DiFucci told investors in a research note that while he sees the strategic rationale of Oracle's agreement to buy NetSuite, which gives the tech giant a clear path to mid-market expansion, he believes the price agreed to be paid "seems steep." This is not of concern if this deal is an anomaly, DiFucci contended. However, the analyst will question Oracle's strategy if it marks an inflection point to a new trend in its M&A approach. He has a $51 price target and Buy rating on Oracle, which he noted has always been disciplined in its consolidation activities in the software industry.
PRICE ACTION: In morning trading, NetSuite has surged about 18% higher to $108 per share, while Oracle's stock is fractionally lower to $40.80 per share.
Reporting by Jessica de Sa-Mota.
The Fly
is a leading digital publisher of real-time financial news. Our financial market experts understand that news impacting stock prices can originate from anywhere, at any time. The Fly team scours all sources of company news, from mainstream to cutting-edge, then filters out the noise to deliver short-form stories consisting of only market moving content. Follow @theflynews on Twitter. For a free trial, click