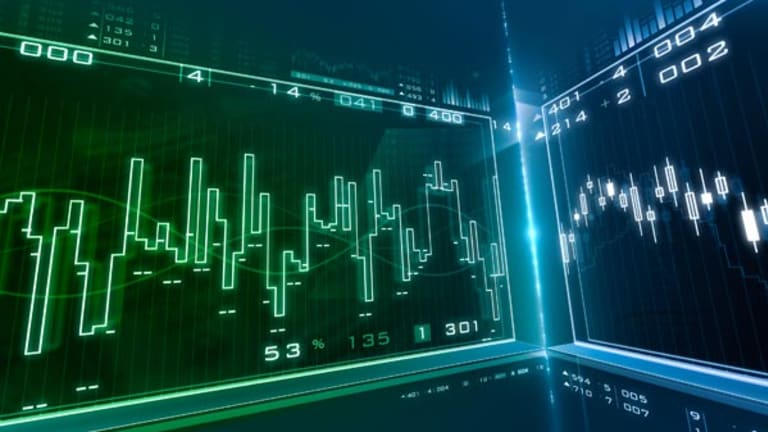 Netflix's Accounting Rules Are Hidden Risk for Investors
Costs are rising sharply, though the company is recognizing them slowly over time, boosting profits.
Costs are rising sharply, though the company is recognizing them slowly over time, boosting profits.
BOSTON (TheStreet) -- You know the news by now: Netflix customers are running for the movie-theater exits as content costs are skyrocketing and expansion plans overseas will lead to losses in the first half of 2012. It's Netflix's worst quarter. And it all blew apart in three months.
I read through the investor letter from Chief Executive Officer Reed Hastings and David Wells, the finance chief. My first thought: I wish all companies provided this sort of transparency and explanations. It had to be done, though, because of damage control following the Qwikster repricing/renaming mess.
I read further, trying to make heads or tails of the income and cash flow statements, and I started to wonder how content costs were accounted for. I recalled in Whitney Tilson's excellent short thesis on Netflix, in which he said higher costs of streaming content and the way they're amortized could be inflating profits.
In late 2010, Tilson pointed out that Netflix's "acquisition of streaming content" on the cash flow statement wasn't immediately being recognized under "acquisition of streaming content library" as an expense in the income statement.
For the third quarter of that year, Tilson noted that even though streaming-content costs were $115 million (up 74%), the associated amortization expenses increased only 17%. He noted in his presentation that from the first quarter of 2007 through the third quarter of 2009, acquisition costs were roughly equal to the amortization expense. Yet, starting in the fourth quarter of 2009 (when streaming-content costs started to accelerate), the two diverged. (See chart below.)
Fast forward to the most recent release from Monday, and we see the same trend, but to an even greater extent. In the four quarters through September, Netflix spent more than $1.5 billion on streaming content, but amortized only $483 million, or 32%, of it. Tilson theorized last year that Netflix's huge streaming costs eventually will be amortized and "therefore appear as an expense on Netflix's income statement, causing a significant decline in margins and profits."
While Tilson ended up missing the boat on Netflix (he covered his short position earlier this year), he was right in pointing out that the content accounting at Netflix is complex and unusual. Netflix even offers a slideshow presentation on its Web site that details how it accounts for streaming content.
Tilson never said Netflix was a fraud, noting that the "rules governing how intangible assets are amortized are complex and rely on various assumptions, so there can be a lag between when cash is actually paid out and when the amortization expense is recognized and appears on the income statement."
Nevertheless, if you are an investor in Netflix, it makes sense to understand its accounting rules. Because the company is posting solid earnings results despite the fact that expenses are escalating.
Equity research manager Chris Stuart, CFA, joined TheStreet Ratings after working as a senior investment analyst with Merrill Lynch covering small-cap equity and alternative investment strategies. Prior to that, Stuart worked for One Beacon Insurance as an actuarial analyst and at H&R Block as a financial adviser.
Stuart earned his bachelor's degree in finance from the University of Massachusetts, Amherst. He holds a Chartered Financial Analyst (CFA) designation and is a member of the Boston Security Analysts Society (BSAS) and the CFA Institute.