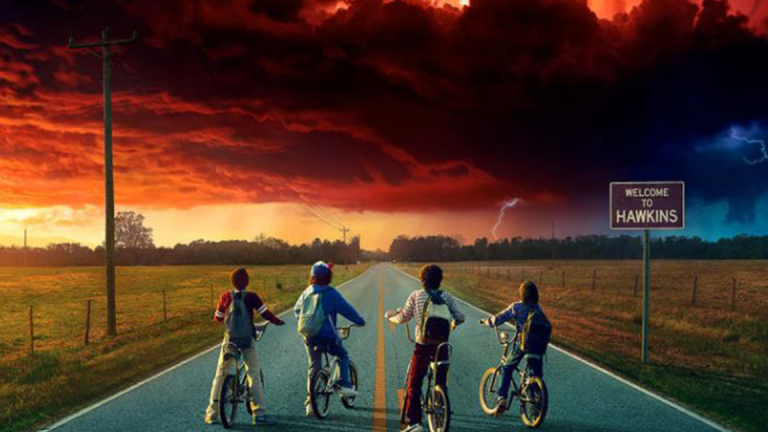 Netflix Investors Are Revealing Their Wild State of Euphoria
Netflix fans, remember that the FAANG stock door swings both ways. Yes, that includes you Facebook investors.
All hail the mighty Netflix (NFLX) - Get Report . The firm targeted 6.3 million new subscribers for the fourth quarter. The firm delivered 6.36 million subscribers outside of the U.S., and another 1.98 million domestically!! Crushed it; 117.58 million streaming subscribers globally. Say what? Want me to type that again? You could just re-read the number.
How about this for a chart? We start with the selloff that came to a conclusion in early July. The Pitchfork is so broad that it allows for anything, and tells us nothing. All of our supporting indicators closed in wild states of optimism, as cash flowed in. You know that I sold some ahead of the close last night, to protect what were already large gains. That's not a mistake, mind you.
The FAANG door swings both ways, and that was merely precautionary. What to do with your long? Or the rest of mine? (The FAANG stocks are Action Alerts PLUS holdings Facebook (FB) - Get Report and Apple (AAPL) - Get Report , Trifecta Stocks name Amazon (AMZN) - Get Report , Netflix and Google parent Alphabet (GOOGL) - Get Report
Adjusting my Fib Levels for an opening that I expect to be in the mid to high $240s ($247ish), I certainly would not chase it here if I were flat the name. You might see a push as risk mangers make a call on those short the name. That could force an artificial high even higher than what we saw overnight.
T
I'll tell you what. I see prices in the $250s, and I'll puke the rest of these with the intent to come back and get them back in house when we visit the $208/$210 neighborhood prior to the next quarterly earnings event in mid-April. We're about ringing the register in this neck of the woods. That's job one.
(This is an excerpt from Stephen "Sarge" Guilfoyle's Morning Recon, which now appears exclusively on Real Money, our premium site for active traders. Click here for a free 14-day trial and receive Morning Recon every day, along with exclusive columns from Jim Cramer, James "RevShark" DePorre, technical analyst Bruce Kamich and more.)
More from the Morning Jolt Archives. On Tuesday, TheStreet's Executive Editor Brian Sozzi and Correspondent Scott Gamm talked Netflix.
More of What's Trending on TheStreet:
At the time of publication, Stephen Guilfoyle was long NFLX, AMZN, AAPL, GOOGL, although positions may change at any time.