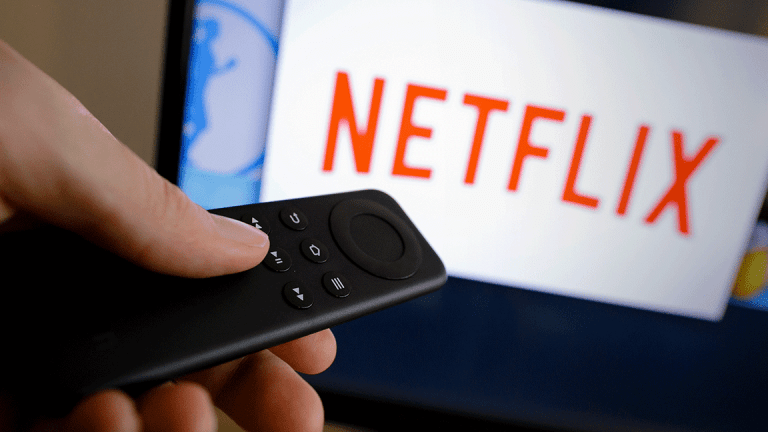 Netflix Shares Pop on Strong Subscriber Growth
The streaming giant added significantly more subscribers worldwide than expected in the quarter.
Netflix Inc. (NFLX) - Get Netflix Inc. Report shares jumped after the close on Monday as the streaming video giant added significantly more subscribers than expected and beat earnings and revenue estimates for the first quarter of 2018.
For the quarter, Netflix added 1.96 million U.S. and 5.46 million international streaming subs, topping consensus estimates of 1.5 million subscribers domestically and 5.0 million internationally.
TheStreet is live blogging Netflix's earnings report and interview with executives. Please join us!
Netflix reported earnings per share of $0.79 on a non-GAAP basis, beating consensus estimates of $0.63. The company brought in $3.7 billion in revenue, compared to estimates of $3.6 billion, with revenues growing 43% year-over-year.
In its letter to shareholders, the company said it plans to spend $7.5 billion to $8 billion on content in 2018. In the second quarter, Netflix expects to see 6.2 million global net additions -- 5 million in the U.S. and 1.2 million internationally. 
Average selling prices in the quarter increased 14% year over year, compared to the previous quarter's 9% growth. The company is predicting full year free cash flow of negative $3 billion to $4 billion, however, as it continues to spend heavily on content and marketing.  
Netflix shares were up more than 6% to $327.54 during after-hours trading Monday, after closing at $307.78. The stock price has increased more than 60% since the beginning of this year.