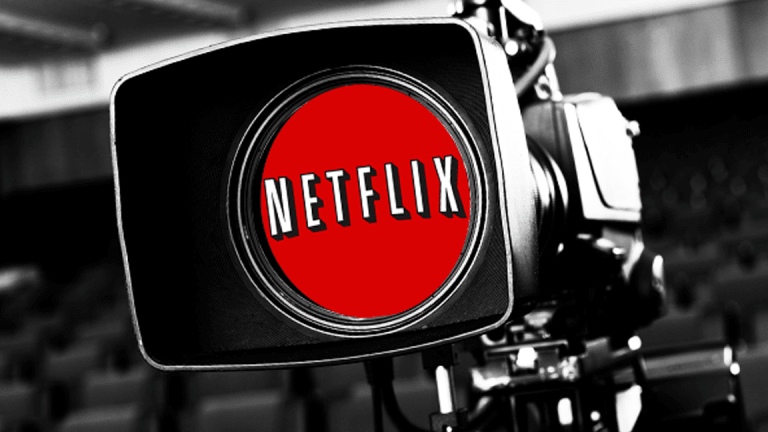 Netflix Trounces Subscriber Estimates in Latest Earnings Report: 8 Key Takeaways
What the streaming video giant said about its stellar quarter, content spending plans and partnerships with carriers and pay-TV providers.
Three months after tanking in response to disappointing subscriber numbers, Netflix (NFLX) - Get Netflix, Inc. Report is seeing the exact opposite situation play out. 
After the bell on Tuesday, the streaming giant reported Q3 revenue of $4 billion (up 34% annually) and GAAP EPS of $0.89. Revenue was roughly in line with analyst estimates, while EPS, which benefited from non-cash gains and a tax benefit, topped a $0.68 consensus.
More importantly, Netflix reported it added 6.96 million streaming subscribers (5.87 million in international markets, and 1.09 million in the U.S.), easily beating guidance for 5 million streaming adds. It also guided for 9.4 million Q4 streaming adds (7.6 million international, 1.8 million U.S.), which is soundly above a consensus of 7.7 million. The company now claims 137.1 million streaming subscriptions globally, of which 58.5 million are in the U.S..
This article has been updated to include takeaways from Netflix's earnings interview.
As of the time of this article, shares are up 10.9% in after-hours trading to $384.20, after having risen 4% in regular trading ahead of earnings. They're once more up over 100% on the year.
Here are some key takeaways from Netflix's Q3 shareholder letter and earnings interview.
1. Subscriber Growth Was Broad-Based
Netflix attributes its Q3 subscriber beat to "greater-than-expected acquisition globally, with strong growth broadly across all our markets including Asia." With Netflix having relatively low penetration rates in major Asian markets such as Japan and India, markets have to be pleased with that remark. 
2. ASP Growth Slowed a Bit
Preventing revenue from topping estimates in spite of the subscriber beat: Netflix's subscription average selling price (ASP) rose 8% annually, which is down from Q2's 14% growth. The dollar's recent strengthening played a role: Netflix says forex had a $90 million impact on international revenue.
However, with Netflix's forex-neutral international ASP growth slowed to 11% from 13%, ASP growth may have also been pressured by a mix shift towards emerging markets where users are more likely to sign up for its Basic (non-HD) plan.
3. Netflix Expects 2019 Cash Burn to Be Similar to 2018's Level
After having previously guided for 2018 free cash flow (FCF) of negative $3 billion to negative $4 billion, Netflix now expects FCF to be "closer" to negative $3 billion. As it is, with Netflix having only burned $847 million in cash during the first half of 2018, the analyst consensus was close to this figure.
With the company still spending heavily on its content library and directly producing a greater portion of it, it's now guiding for 2019 FCF to be "roughly flat" with 2018's amount. That suggests 2019 FCF will be below an analyst consensus of negative $2.3 billion.
Given that Netflix ended Q3 with only $5.2 billion in net debt -- this compares with a current equity valuation of roughly $170 billion -- the company should have little trouble securing new debt financing to pay for its expected 2019 cash burn. However, the recent bond selloff might require it to pay somewhat higher interest rates on its debt.
4. However, Cash Burn Is Expected to Moderate in Future Years

On the earnings interview, departing CFO David Wells indicated Netflix will see a "material improvement" in its cash burn in 2020, albeit while adding it will still be "a few years" before the company becomes cash-flow positive.
Currently, the consensus is for Netflix to become slightly cash-flow positive in 2021, before seeing FCF increase substantially in 2022 and 2023.
5. Netflix Plans to Stop Disclosing Trial Subscription Numbers
Noting that its paid net subscriber add growth has been "more steady" than its total net add growth due to the "varying quality" of free trial promotions, Netflix says its subscriber guidance will only cover paid subscriptions starting in January, and that it will stop reporting its free trial count a year later. 
Of the 6.96 million net adds that Netflix reported for Q3, 890,000 consisted of free trial net adds. In Q4, typically a big one for free trial sign-ups, Netflix forecasts 1.8 million of its expected 9.4 million net adds will involve free trial net adds.
Interestingly, Netflix suggests it might be better off ending its free trial promos in certain locales. "[W]e are learning that no free trial may result in greater revenue in some markets, so free trial count at the end of a quarter will likely be a less insightful predictor of future growth than in the past," the company says. 
6. Partnerships With Carriers and Pay-TV Providers Continue to Grow
Netflix notes it launched a bundle with Japanese mobile carrier KDDI in Q3, and also expanded its partnership with Verizon VZ to feature the pre-installation of its app on Android phones. A previously-announced deal with British pay-TV provider Sky UK will go live in Q4.
Existing bundling partners include T-Mobile US, Comcast, Altice/Cablevision and Virgin Media. The company has previously trumpeted the ability of such bundling deals to both grow its subscriber base and boost customer retention.
7. Netflix Thinks its Scale Is a Major Selling Point for Top Content Creators

In its shareholder letter, Netflix include a chart that highlighted the massive increases seen in the Instagram followings of actors and actresses who have starred in some of its hit originals. 
Stranger Things
's Millie Bobby Brown and Finn Wolfhard, for example, now respectively have 17.6 million and 11 million Instagram followers, nearly all of which were added after 
Stranger Things 
debuted.
On the earnings interview, content chief Ted Sarandos stressed that artists are quite aware of Netflix's ability to raise their profiles. "People definitely want their content seen, and their best chance of doing that is doing is with Netflix," he said, while later adding that this also holds for top movie directors.

8. Netflix Is in No Rush to Expand Beyond Video Streaming
When asked on the interview whether Netflix has any plans to "diversify" beyond streaming, Reed Hastings suggested it won't be happening anytime soon. "If you've got five to 10 years more growth in your current market, you're probably optimizing value to stay in your current market and strengthen," he said. "[T]here's never been so much TV and movies being created around the world. And so the game is on."
Hastings did qualify his remarks by saying that "many, many years from now" his company may need to diversify to keep growing, just as it expanded beyond its DVD-rental business into streaming. But he added Netflix "couldn't be more busy" for now pursuing its streaming opportunities.
TheStreet's Eric Jhonsa previously covered Netflix's earnings report and interview through a live blog.

Make Money on Closed-End Mutual Funds. TheStreet's Robert Powell recently hosted an all-star panel of experts who explained everything you need to know on closed-end mutual funds, an often-overlooked investment class. Click here to register and watch for free.