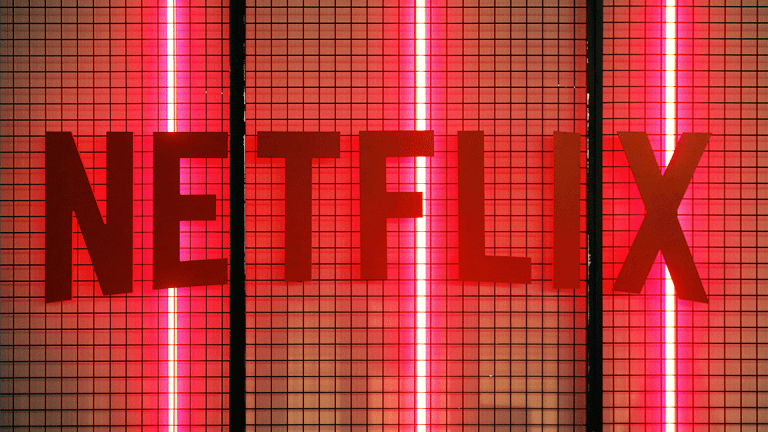 Netflix? Color Me Unimpressed
The firm's guidance for the fourth quarter is more troubling to me than it seems to be for other traders.
I know most of you saw the overnight pop in the share price of Netflix (NFLX) - Get Netflix, Inc. (NFLX) Report . The shares are about 12% higher than where they traded as Tuesday night's closing bell chimed. Plenty to get excited about. Third-quarter EPS beat expectations by $0.21. The firm added 1.09 million new domestic subscribers as well as 5.87 million internationally, for total new subscriber-ship of nearly 7 million accounts. This beats prior guidance of a rough 5.3 million.
The firm's operating margin improved from 11.8% to 12%. Revenue did increase 33.8% year over year, but that was right on consensus and not considered a beat. The subscriber growth is the big deal here, and for NFLX investors, this is what matters most. That is what was most harmful to these shares in the wake of their second-quarter earnings release.
My take is this: The firm's guidance for the fourth quarter is more troubling to me than it seems to be for other traders. Yes, the firm forecasts the addition of 9.4 million new subscribers globally, which is above industry estimates. But the firm guided Q4 EPS of around $0.23 on revenue of $4.2 billion. Both of those numbers are below broader industry consensus.
Furthermore, Netflix last night admitted that some of this Q3 earnings beat was attributable to the firm pushing a portion of its marketing costs out into the next quarter. Hmm. The firm also anticipates that free cash flow will end the year at -$3 billion, despite the fact that year to date that number is -$1.7 billion. Must be some quarter coming up. Yikes. This firm also states that they see no significant improvement in free cash flow for fiscal 2019.
I don't know, but wow. I am getting the itch to short this thing. You know, now this is just my opinion, but the quality of the programming seems to be getting tougher to duplicate. I still like some of the product, but I watch Netflix myself less and less.
Family members in my home watch Hulu, Amazon Prime, and YouTube Red more than they watch Netflix. That programming that I am not watching is expensive to create and maintain. Market-share is key, and Disney (DIS) - Get Walt Disney Company Report , Amazon (AMZN) - Get Amazon.com, Inc. Report , AT&T (T) - Get AT&T Inc. Report , Alphabet (GOOGL) - Get Alphabet Inc. Class A Report , and Walmart (WMT) - Get Walmart Inc. Report all intend to take a bite. How long can Netflix compete with the likes of those firms, all of whom run revenue driving businesses away from this space that would allow them to experience less pain while taking market share at a loss? Good question. Hard to answer.
Okay, gang... fundamental analysis is not going to do much good when analyzing a name priced for fantastic growth. Current liabilities combined with long-term debt simply dwarf cash on hand -- and that cash on hand is down significantly from the Q2 balance sheet to the Q3 balance sheet.
That does not matter this morning, but I think it should and I think it will. This stock may trade close to a 100% retracement of the October selloff this morning. I will be somewhere above that level waiting to set up a small entry level short position. I will not be too aggressive. I understand that the name has a cult following. At least, only a rough 4% of the float is held short, so this will not be a crowded trade. If I get chicken, I'll buy an out-of-the-money put option. Bok bok.
In all honesty, I want you, the reader, to understand that I have often played NFLX from the short side, and my record on those trades is inconsistent. I have had some nice wins, and I've had only one loss, but it was a doozy.
(Disney, Amazon and Alphabet are holdings in Jim Cramer's Action Alerts PLUS member club. Want to be alerted before Jim Cramer buys or sells DIS, AMZN or GOOGL? Learn more now.)
(A longer version of this column appeared at 7:49 a.m. ET on Real Money, our premium site for active traders. Click here to get great columns like this from Stephen "Sarge" Guilfoyle, Jim Cramer and other experts throughout the market day.)
At the time of publication, Stephen Guilfoyle was Long AMZN, DIS, WMT equity, Short AMZN, DIS put options.