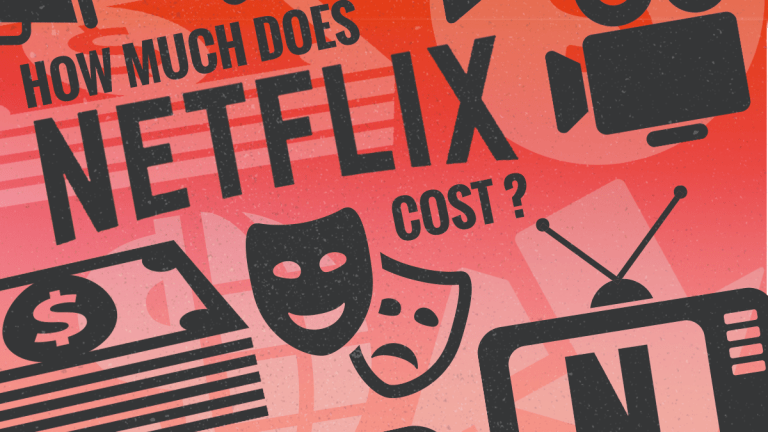 Netflix Better Watch Out, Better Not Shout!
Some probably see the dominant position held by Netflix as positive. My thought there is that the perch is precarious.
One item I noticed this week was a report released by Lab42 Research which was really a survey of U.S. streaming subscribers' renewal rates. Apparently, Netflix (NFLX) - Get Report is easily the league leader here, at a 93% renewal rate, while Amazon (AMZN) - Get Report Prime and Hulu both trail by a wide margin. Hulu is currently 30% owned by Disney (DIS) - Get Report , but that stake is soon to come to 60%, with the acquisition of Fox's (FOXA) - Get Report stake in the venture. At some point, it seems possible that both Comcast (CMCSA) - Get Report and AT&T (T) - Get Report will sell their respective shares of 30% and 10% to Disney, as well.
Some probably see the dominant position held by Netflix as positive. My thought there is that the perch is precarious. Soon, it will not just be Netflix and Hulu knocking at the door, but Amazon, a Hulu re-energized by Disney, an independent Disney, plus Warner Media (owned by AT&T), Apple  (AAPL) - Get Report and even Walmart (WMT) - Get Report , which have all either started working on, or mentioned plans to enter this arena.
My thought here is that pricing power cannot be too far off. Netflix is the industry leader, and that may remain so, but I think it inevitable that market share is taken -- perhaps in a significant way.
Operating margin has expanded over the past year for Netflix, from 7% to 12%. The competition will squeeze this margin from that lofty level. Cash and equivalents are higher, but so is total debt, also in a big way. Certain players among these competitors also own plenty of content currently available to Netflix viewers. Think Disney, but not just Disney. As we have seen recently with the hit show "Friends," which is owned by AT&T, Netflix was forced to pay $100 million for one more year of the show, up from $30 million last year.
At that point, one might expect AT&T to pull the show, unless they value the revenue that Netflix provides, or perhaps they just pull exclusivity. Disney can do this, gang, in size. This impact on Netflix programming will squeeze margins from the other direction, whether the firm pays up to keep the content or is forced to create even more of its own. This is going to be a war. I am likely to seek an entry level short on the stock of Netflix, and take it from there. Maybe I'll just go with a bear put spread, so in case I am wrong, my loss is capped. Long Disney? You bet your tail I am.
(Apple, Amazon, Disney and Comcast are holdings in Jim Cramer's Action Alerts PLUS member club. Want to be alerted before Jim Cramer buys or sells AAPL, AMZN, DIS or CMCSA? Learn more now.)
(A longer version of this column appeared at 7:43 a.m. ET on Real Money, our premium site for active traders. Click here to get great columns like this from Stephen "Sarge" Guilfoyle, Jim Cramer and other experts throughout the market day.)
At the time of publication, Stephen Guilfoyle was long AMZN and DIS equity, and short DIS puts.