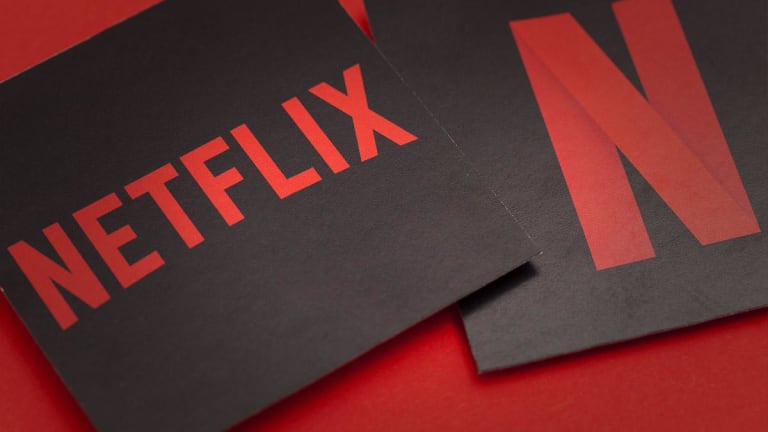 Netflix Streams Past Expectations But Dips on Disappointing Guidance
The streaming giant beat earnings expectations for the first quarter but its second quarter guidance was less pleasing.
Netflix (NFLX) was able to increase the number of its paid subscribers 16% year over year to 118.9 million in the first quarter, but its outlook for the second quarter had investors selling the stock after hours Tuesday. 
TheStreet is live blogging Netflix's first-quarter earnings report and video interview. Please join us!
The company reported first quarter revenue of $4.5 billion, a record for the company, yielding earnings of 76 cents per share. While revenue was in line with expectations, the company's earnings easily topped Wall Street's expectations of 58 cents per share. 
However, the company also said it expects to add 5 million paid subscribers in the second quarter, an 8% decline from a year ago, with 300,000 new subscribers in the U.S. and 4.7 million new subscribers internationally. That fell short of consensus estimates of 5.5 million paid new subscribers. In addition, Q2 revenue guidance of $4.93 billion was slightly below a $4.96 billion consensus, and EPS guidance for Q2 was $0.55, below a $0.99 consensus.
Netflix shares were down 1.8% to $352.85 in after-hours trading after rising 3% during the day's trading.
The company says it expects to see "some modest short-term churn effect as members consent" to the company's recently announced price change. While U.S. net adds were seemingly unaffected by the change, the international market may be less forgiving.
To combat this, the company says that it is "looking forward to a strong slate of global content in the second half of the year."
Overall, Netflix is forecasting a 2% increase in average revenue per user in the second quarter, after a 2% decline in the first quarter, and overall revenue growth of 26% in the quarter. 
When it comes to competition from Disney's (DIS) Disney+ and Apple's (AAPL) yet-to-debut Apple TV+ streaming service, Netflix says that it doesn't fear the competition. 
"We don't anticipate that these new entrants will materially affect our growth because the transition from linear to on demand entertainment is so massive and because of the differing nature of our content offerings. We believe we'll all continue to grow as we each invest more in content and improve our service and as consumers continue to migrate away from linear viewing (similar to how US cable networks collectively grew for years as viewing shifted from broadcast networks during the 1980s and 1990s)," the company said.
Apple and Disney are key holdings in Jim Cramer's Action Alerts PLUS charitable trust.