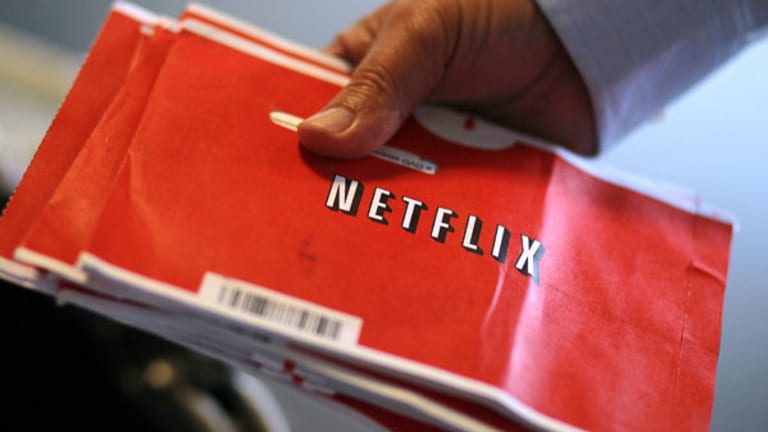 Netflix and Gilead Will See More Gains, Says Thornburg Value Manager
Gilead shares have had a tremendous run this year, but the valuation remains cheap considering its sales potential in the area of Hepatitis C.
NEW YORK (TheStreet) -- A typical investor many not associate Gilead Sciences (GILD) , the small-cap biotech stock Phibro Animal Health (PAHC) and Netflix (NFLX) to be in the portfolio of a value investor. 
But those are the stocks that have caught Connor Browne's attention. The portfolio manager for the Thornburg Value Fund says he first discovered Gilead in 2002 and has been long the stock ever since. 
"To us, hepatitis C revenue are just getting started for Gilead," he explained. If the company can treat 300,000 patients in the U.S. per year for the next 10 years, it will cure three-quarters of the country's hepatitis C patients. 

Gilead Sciences GILD data by YCharts
If Gilead can do that, it will result in "well over $10 in earnings per share" each year, Browne reasoned. 
Turning to Phibro, the company went public earlier this year at $15 per share. The stock has since climbed to $25, giving Phibro a market cap of $432 million. 
Browne explained that the small-cap company has all of the benefits that come with the secular growth of human healthcare, but without the reimbursements and hangups associated with the Affordable Care Act. 
As for Netflix shares are down roughly 15% since reporting earnings, but "we used the reaction to the quarter as an opportunity to add to our position," he said.
The future seems bright for Netflix, as its domestic profitability continues to grow and as its international subscriber base continues to expand. It's an "emerging franchise" that will continue to benefit from consumers who want to cut the cord and ditch cable, Browne concluded.