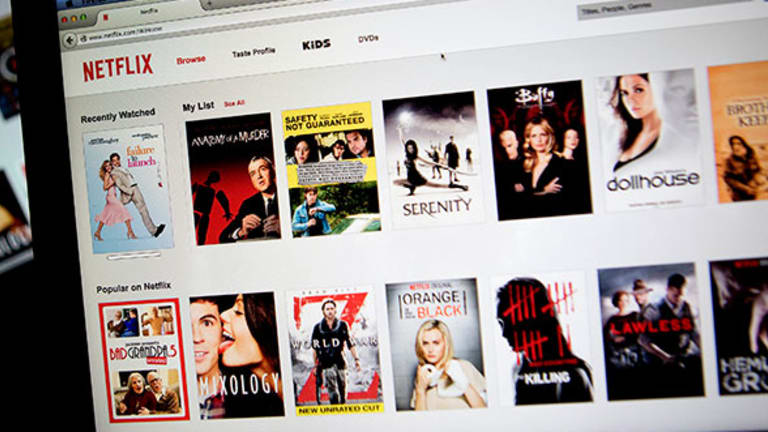 Netflix, Amazon Prime and Hulu vs. Pay TV: Who Is Winning?
Video streaming services like Netflix, Amazon Prime and Hulu are taking the TV industry by storm.
Video streaming services like Netflix (NFLX) - Get Netflix, Inc. ReportAmazon (AMZN) - Get Amazon.com, Inc. Report Prime and Hulu are taking the TV industry by storm, prompting some consumers to think twice about keeping their traditional pay-TV cable packages.
A report from PwC showed about 79% of respondents said they would subscribe to pay TV over the next year, compared to 91% last year -- meaning one-fifth of consumers could cancel their cable package over the next year.
"A lot of consumers say they want more control and more convenience over how they experience video and that's driving a lot of consumers to look for alternatives to traditional pay television," said Christopher Vollmer, global entertainment and media advisory leader at PwC's Strategy&.
Some 57% of consumers surveyed said high costs were the reason for cutting the cord, or canceling their cable subscription.
Vollmer said the rise of streaming services is taking shape across the television household landscape. Some 65.1% of U.S. TV watchers had a Netflix account in 2015, compared to 65.6% in 2014 and 42% in 2013.  Roughly 34% subscribed to Amazon Prime, compared to about 32% last year.
"Well over half have a Netflix subscription -- but you're also seeing growth from other services as they beef up their programming and get more aggressive about building up their video offerings," Vollmer added.
While the cord-cutting trend is worrisome to large media conglomerates, Vollmer points out that a majority of consumers are purchasing video streaming services in addition to their pay TV package -- it's not a zero sum game.
But amid the rise of streaming, consumers find themselves overwhelmed with the vast amount of TV content available. Some 63% of pay TV subscribers agree there are too many programs out there.
"That's why we're really keen on seeing how these players develop their methods for program discovery and how much they invest in user experience to make it easier to find the shows that users want to watch," Vollmer said.