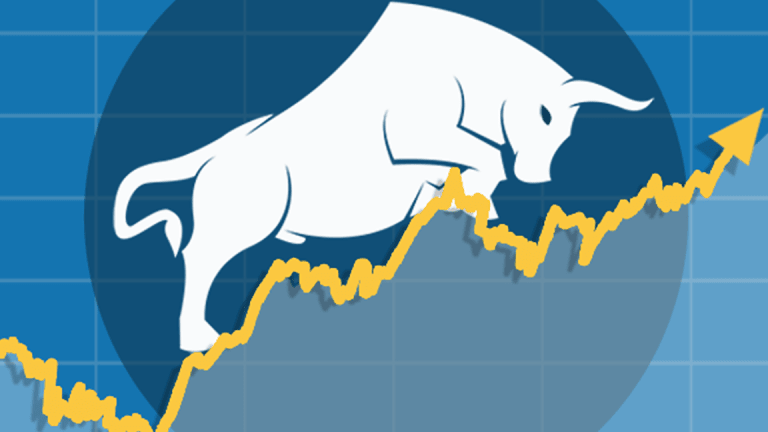 BLOG: Nasdaq Breaks 7,000 as Stocks Hit All-Time Highs
How should you play things from here?
The Dow Jones Industrial average popped by more than 200 points early Monday to an all-time intraday high, while the S&P 500 is also trading in record territory and the Nasdaq 100 crossed 7,000 for the first time in history. Are stocks just getting warmed up ... or are they in a bubble?
Bob Lang of our Trifecta Stocksmodel portfolio, Chris Versace of the Trifecta Stocks and the Stocks Under $10 model portfolio, Brian Sozzi of our Morning Jolt newsletter and executive editor of TheStreet, and TheStreet Managing Editor Jerry Kronenberg discussed where stocks are going and how to play things from here. Here's what they had to say:
This article was written by a staff member of TheStreet.