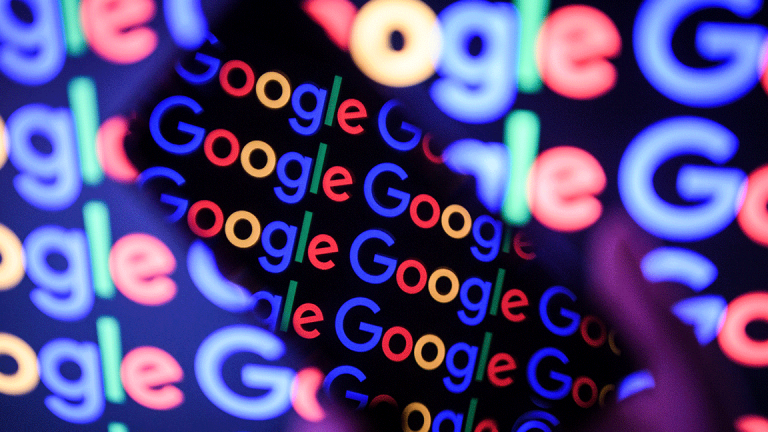 My Portfolio Will Be Just Fine Without Alphabet
My attention returns to Amazon, a firm that I feel is better positioned in a multitude of arenas.
Two FANG names. Two formerly red hot growth stocks. Two names headed in the same direction in the wake of Q3 earnings. What does this trader, or any investor do? Most of you know that I have maintained a core long position in Amazon (AMZN) - Get Amazon.com, Inc. Report , and that I manipulate that position on a regular basis, by trading short-term equity positions around the core, and through the sale of deeply (thank goodness) out of the money put options that provide a small amount of revenue, but do so regularly. Hey, it's cash flow, baby.
I also used to maintain a core position in Alphabet (GOOGL) - Get Alphabet Inc. Class A Report , but exited that name in a couple of tranches, the last was in early September. I have written somewhat extensively on both Amazon and my adventures in that name in recent days. So, Let's think about GOOGL. Overnight, the news cycle has not been kind to this firm. It was Thursday afternoon that news broke that Google CEO Sundar Pichai had e-mailed employees addressing the fact that the New York Times piece had alleged that Alphabet had protected top ranking employees accused of sexual misconduct. The CEO said that over a two year time frame  48 employees had been dismissed from the firm, and that 13 of them had been senior managers. None of these employees supposedly had received a package upon termination.
Not only is this terribly embarrassing for the firm, it came just ahead of a quarterly earnings release that showed a miss on the revenue side and was poorly met by investors in after hours trading. The all important traffic acquisition costs (TAC) line came to 23% of revenue, in line with expectations, however operating margin did contract from 28% to 25%. The stock went on to open deep in the hole this morning, but is rebounding significantly. 
What I Think
Quite honestly, and this is just my opinion... You are more than welcome to yours. After this recent news, on top of the firm's decision's to not pursue the Pentagon's JEDI cloud computing contract (that might be worth $10B over 10 years), that itself came in the wake of the firm deciding to not renew their AI contract with the Defense Department, I feel uneasy with this name.
I love this country. I love the flag, and I back the Department of Defense all day every day. I won't even get into their work with the Chinese, and what was revealed in the wake of that Times article, but my portfolio will be just fine without Alphabet inside.
Reduced Risk Options Trades in Amazon and Alphabet
My attention returns to Amazon, a firm that I feel is better positioned in a multitude of arenas. While not adding to my core AMZN position this morning, I have noticed that AMZN $1500 puts expiring next Friday are trading at $3.40. How's 340 bucks sound? Just have $150,000 at the ready in deployable cash, or at least the margin room.
As for GOOGL, I'm not going there, but if you must... GOOGL $1,000 puts expiring a week from today will still pay you $2.40, or 240 bucks per contract. In my opinion, that route stands a greater chance of leaving a trader in the position of having to eat the shares than does the Amazon trade just described.
The trick here is to get paid something for nothing. By doing something every week, this becomes a regular driver of revenue. Just be forewarned... on days where these stocks come in hard, options positions like this can make you sick to your stomach. If one needs to, a trader can push the envelope much lower, to where premiums might only pay a buck or so, bit the strike price is far less dangerous. This really is up to individual preference and appetite for risk.
Make Money on Closed-End Mutual Funds. TheStreet's Robert Powell recently hosted an all-star panel of experts who explained everything you need to know on closed-end mutual funds, and often-overlooked investment class. Click here to register and watch for free.
At the time of publication, Stephen Guilfoyle was Long AMZN equity, Short AMZN put options.