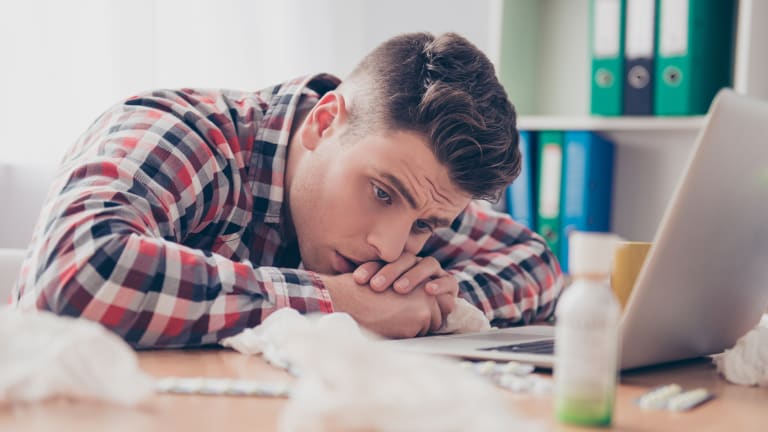 These 5 Amazing Stocks to Own for the Rest of 2017 Aren't for the Faint of Heart
Fitbit, Hibbett Sports, Zoe's Kitchen and Biglari Holdings all have struggled, with only FreightCar America in positive territory for the year.
Fitbit, Hibbett Sports, Zoe's Kitchen and Biglari Holdings all have struggled, with only FreightCar America in positive territory for the year.
When I was asked to write this column identifying my five favorite stocks for September and the rest of the year, I admit that I cringed. My favorite stock are often among other investors' least favorite ones, and they usually take a lot longer to play out positively than most people can stomach (if indeed my picks play out favorably at all).
This column easily could be titled the "best of the worst," and these ideas aren't meant as core holdings. Rather, they're "satellite" holdings for the bravest of investors -- or the most foolish, depending on your point of view.
With that in mind, I like:
Fitbit Inc. (FIT) - Get Report
FIT has been trounced -- down nearly 60% over the past year and 87% from its all-time high. Briefly a cult stock as wearables became the "next new thing," growth investors have fled Fitbit as its revenue and prospects dimmed.
As a value investor, I don't always step into such situations, but this one seems interesting. While I don't expect FIT to be a $50 stock again any time soon, it's compelling at just over two times net current asset value. The company also has no debt and $676 million in cash. That's nearly $3 a share, as well as roughly half FIT's market cap.
Now, cash can admittedly be fleeting when a company is operating in the red. But while Fitbit's market share has been falling, recent earnings haven't been as bad as expected. It also remains to be seen whether Fitbit's recently unveiled smart watch will bear fruit. Put it all together and you have a hot mess that most investors are shunning ... but that deep-value investors like myself are willing to consider. 
FreightCar America Inc. (RAIL) - Get Report
This name is the only one of the five stocks in this column that's in positive territory, up some 23% year to date. Still, it remains cheap at just 1.36 times net current asset value.
Earnings appear to be turning around (with positive surprises during the past two quarters), and RAIL might return to profitability in 2018. Meanwhile, the balance sheet remains stellar, with no debt and $132 million (or $10.76 per share) in cash and short-term investments. FreigthCar America also yields 2% and looks like a potential acquisition target.
Hibbett Sports Inc. (HIBB) - Get Report
Sporting-goods retailing HIBB is in an ugly business and is likely continue to struggle. But the question is whether the punishment this stock has received (down some 67% year to date) fits the crime.
Make no mistake, Hibbett deserved a haircut because its same-store sales are plunging, but I believe things went too far. After all, HIBB is trading at just 1.2 times net current asset value and 0.77 times tangible book value per share, and management has continued to buy back shares.
Hibbett might not be a long-term play for me as I'm skeptical of retail in general -- but as ugly as the stock is, I'll buy a dollar bill for 50 cents as often as possible.
These are some hot Nike (NKE) - Get Report styles.
I'm not a big fan of restaurant stocks, but ZOES is one of a couple of names that look interesting. I've been watching this stock since its 2014 initial public offering, but was always wary of its price.
However, Zoe's has lost some 46% year to date as growth investors grew impatient, so I recently took a position in it. I don't expect quick results here, and Zoe's will likely be hurt by Hurricane Harvey given the firm's significant presence in Houston. Still, the rest of 2017 might provide a decent entry point for long-term investors.
Biglari Holdings Inc. (BH) - Get Report
Last but not least is the hugely disappointing Biglari Holdings, which is down some 37% year to date.
Among other interests, Biglari owns the Steak 'n Shake restaurant chain and about 20% of Cracker Barrel Old Country Store Inc. (CBRL) - Get Report . However, the stock has always traded at a discount -- in my view mainly because of a convoluted ownership structure, investor distrust of management and a limited float.
Still, I think the current discount has gotten extreme, and it wouldn't surprise me if the company began buying back stock at these levels. In a 2015 tender offer, the company purchased more than 620,000 shares at $420 apiece -- an offer I rejected as I thought at the time that it was too cheap. But shares now trade in the $300 range, a six-year low.
(Editor's pick. This article originally appeared on Sept. 1 on Real Money, our premium site for active traders. Click here to get great columns like this from Jonathan Heller, Jim Cramer and other writers even earlier in the trading day.)
More of What's Trending on TheStreet:
At the time of publication, Heller was long FIT, RAIL, HIBB, ZOES and BH.