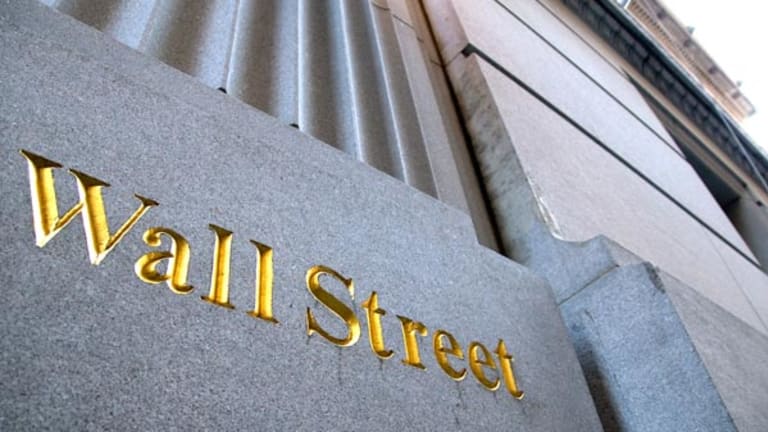 Publish date:
Mutual Funds With Winning Streaks
An amazing 272 funds have maintained a buy rating for the last two years.
An amazing 272 funds have maintained a buy rating for the last two years.
Last Sunday, I watched my Miami Dolphins get crushed by the New England Patriots, 28 to 49. I could not help but marvel at quarterback Tom Brady's perfect passer rating of 158.3. Play like that helps to explain New England's seven-game winning streak.
That led me to wonder which mutual funds are on a winning streak. This month TheStreet.com Ratings ranked and awarded letter grades to 11,530 open-end stock mutual funds. Of these, 3,431 funds earned the equivalent of a buy rating with letter grades of B- or better. After eliminating the multiple share classes, the number of buy-rated funds drops to 1,028 unique funds.
Amazingly, about a quarter of these, or 272 funds, have maintained a buy rating for the last two years by consistently outperforming 70% of the universe of open-end stock mutual funds we rate. Over the same time period, 41 funds have not dropped below a grade of A-.
In the first table below are the "Perpetual A+ Winners," the seven funds with a two-year continuous record of A+ ratings. These funds have endured shifting markets with an uninterrupted streak of outperforming 96% of the open-end fund universe month in and month out.
The top performer among the Perpetual A+ Winners is the
(AEDAX) - Get Report
AIM European Growth A Fund (AEDAX), which has averaged a total return of 28.44% over the three years ending Sept. 30, 2007. The fund allocates 11.4% of assets to the banking industry, 5.6% to pharmaceuticals, 5.1% to food, 4.8% to commercial services and 4.0% to oil and gas.
The largest country represented is the U.K., at 19.2%, followed by Germany at 14.2%, Switzerland at 9.4% and France at 8.9%. Be aware that this fund does have a 5.5% front load, or sales commission, and a 2% early withdrawal penalty, so it is certainly not appropriate for short-term trading strategies.
(See the tables below.)
Read
here for an explanation of our ratings.
In the second table are 10 additional funds designated as "Perpetual A Winners." These funds have an unending streak of grades flipping between A and A+. That's still a remarkable accomplishment.
Getting back to the football analogy, the unbeaten New England Patriots are on a collision course with the unbeaten Indianapolis Colts. To the delight of the 1972 Dolphins, the only NFL team to ever have a perfect season, one of their winning streaks will come to an end. A tie, like the Steelers and Falcons in 2002, would be just fine with me.
For mutual funds, as the old saying goes, "Past performance is no guarantee of future performance." That's true. After spending two years on this mountain peak, any of the above funds could have a bad month and run out of oxygen. However, these perpetual winners have proven track records of success implying a superior ability to trade securities and making them worthy of consideration.
Editor's note: Baker is an investor in the (EGLRX) - Get Report Alpine Intl Real Estate Fund (EGLRX)
.
Kevin Baker became the senior financial analyst for TSC Ratings upon the August 2006 acquisition of Weiss Ratings by TheStreet.com, covering mutual funds. He joined the Weiss Group in 1997 as a banking and brokerage analyst. In 1999, he created the Weiss Group's first ratings to gauge the level of risk in U.S. equities. Baker received a B.S. degree in management from Rensselaer Polytechnic Institute and an M.B.A. with a finance specialization from Nova Southeastern University.