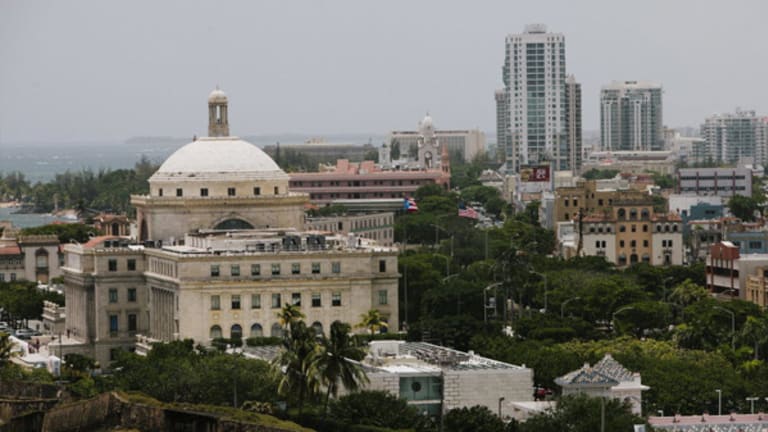 Mutual Funds Lost $5.4 Billion in Puerto Rico, WSJ Says
Puerto Rico is currently in what amounts to municipal bankruptcy court.
Mutual funds lost a total of $5.4 billion investing in Puerto Rico, according to a Wall Street Journal report Monday. 
The losses, both actual and unrealized, were absorbed by funds run by Franklin Resources Inc (BEN) , OppenheimerFunds Inc., Vanguard Group, Goldman Sachs Asset Management, Western Asset Management Co., Lord, Abbett & Co., AllianceBernstein Holding (AB) , LP and Dreyfus Corp.
That diverse group of creditors will be fighting over the small pot of finances that will be up for grabs once Puerto Rico's court-supervised debt restructuring hearing commences this week, according to the Journal's analysis. 
Over on Real Money Jim Cramer give advice to investors looking at how to play the Trump Trade. Get his insights or analysis with a free trial subscription to Real Money.