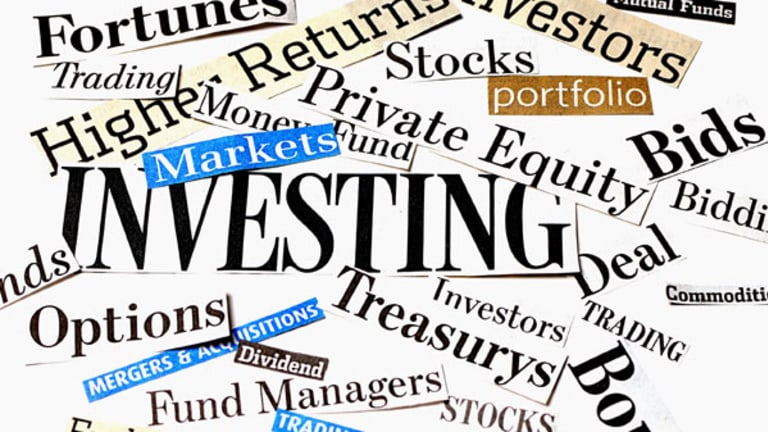 Publish date:
Must-See Charts: Navistar, Ensco
These stocks are staging a technical move in the coming week
These stocks are staging a technical move in the coming week
With a shortened trading week and Wall Street vacations sure to impact trading volumes and volatility this week, even the biggest, most-watched stocks could be subject to some interesting action. Despite an absence of news, big stocks can move in big ways, confounding investors who are looking for the reasons why. Turning to technical analysis can give us a glimpse of why some of the biggest names on Wall Street are moving -- and cue us in which way we should be betting in the short term.
Technical analysis uses a stock's price movements to determine where shares are headed in the future. Technical charts are used every day by proprietary trading floors, the street's biggest financial firms and individual investors to get an edge on the market. And according to some sources, skilled technical traders can bank gains as much as 90% of the time.
Here's
at how some of the biggest names on Wall Street are trading technically.
Commercial truck and bus manufacturer
Navistar
(NAV) - Get Report
has had a rough few months.
Shares have fallen about 17% since mid-September while the market at large remained in rally mode. But with a breakout in the wings, things could be looking up for investors who didn't decide to shed the stock.
The last year hasn't been kind to any automaker, and manufacturers with their own internal financing divisions, such as Navistar, took some of the hardest hits. With the company's defense contracting dollars set to dry up after a major contract is complete, shareholders face yet another black cloud in the near future.
But new products in Navistar's core business -- commercial trucks -- should play a big part in bringing shares to levels where investors want to see them. And in the shorter term, the technicals look strong.
A bearish head-and-shoulders pattern back in September catalyzed the downtrend that the stock took until a reversal in early December started forming a bullish ascending triangle (the blue wedge in the chart above), which has lead to a breakout after strong earnings numbers on Dec. 21.
With shares right at the 200-day moving average, a key resistance level, wait for a break above the thin red line to make a long-side play on Navistar.
Offshore driller
Ensco International
(ESV)
saw abnormally heavy volume earlier this week.
The move followed the announcement that the company was moving its home base from Delaware to the U.K., a move designed to increase the company's focus internationally.
Ensco enjoys some of the best-returning oil rigs in the industry right now as the company, which once focused its operations in the Gulf of Mexico, increases its higher-margin international exposure. And with many oil companies hungry for additional supply, Ensco's deep water strategy offers a risk-reward ratio that could be compelling to investors who are looking for higher returns despite increased volatility.
But a consolidation in the stock could put the brakes on any trades that would have made sense in 2009. Consolidation occurs when a company's share price lives within a well-defined horizontal channel; it's a common phenomenon that takes place after a big price movement so shares can regroup and momentum can cool off. With consolidation taking place between the two blue horizontal lines in the chart above, the key trade trigger to watch is a breakout above or below the lines. If that happens, the smart trader bets in the direction of the breakout.
The
iShares MSCI Emerging Markets ETF
(EEM) - Get Report
has been a favorite play for investors who wanted to capitalize on the supercharged gains that companies in emerging markets were able to provide investors in the past.
But with the shellacking that emerging stocks took in 2008, the potential for big downside movements in this ETF is still fresh in investors' minds.
In large part, EEM has taken a similar path as major broad-based U.S. indices, such as the
S&P 500
, delivering a sustained uptrend for most of the year, followed by consolidation (between the red horizontal lines). But one difference between the fund and major U.S. markets has been its predilection toward moving to the downside -- first in late October, rescued by a bounce off the 50-day moving average, and now with a sustained breakdown below its previous consolidation level.
That breakdown suggests that EEM will face some difficulty in moving higher in the next few weeks - and could be the first sign of a move significantly lower. Hang tight on making a trade off this stock until a more salient buy or sell signal comes to light.
For the rest of this week's high-volume technical trades, including
Wells Fargo
(WFC) - Get Report
and
GE
(GE) - Get Report
, check out the
Top-Traded Technicals portfolio
on Stockpickr.
Now see this week's Rocket Stocks >>>
At the time of publication, author had no positions in stocks mentioned.
Jonas Elmerraji is the editor and portfolio manager of the Rhino Stock Report, a free investment advisory that returned 15% in 2008. He is a contributor to numerous financial outlets, including Forbes and Investopedia, and has been featured in Investor's Business Daily, in Consumer's Digest and on MSNBC.com.